Contents
User List
You can add, update and update User records in the User administration screen. Navigate to Admin > User to select a User record.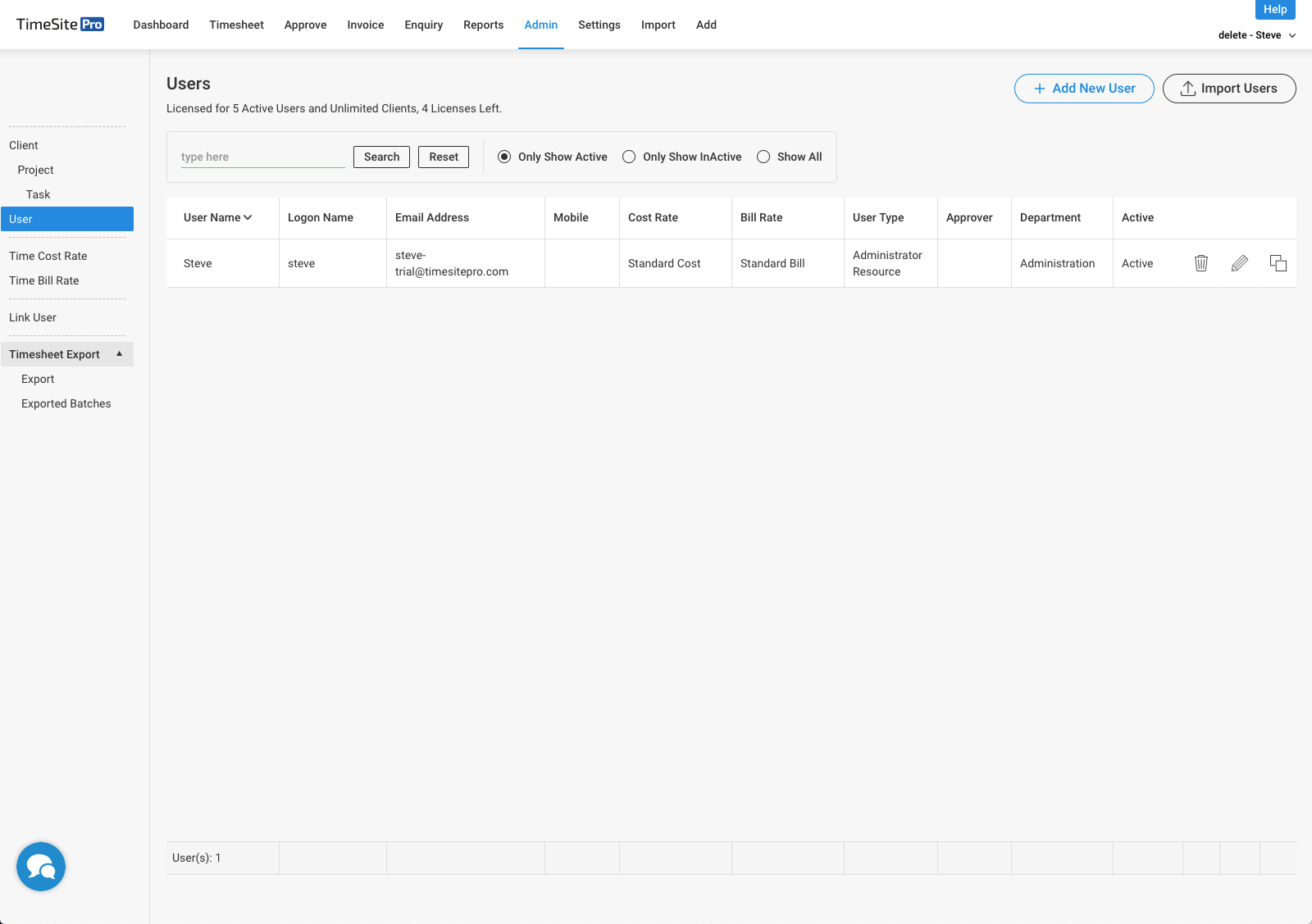 User Profile
The Profile tab enables you to edit basic user details. Fields underlined in red are mandatory: First Name, Username and Login name. If a mobile phone is entered, then a SMS message can be sent to the user with links to the app in the Apple and Google app stores. An Email address is mandatory for the user to login to our TimeSite Pro smartphone app. Timesheet records cannot be entered for dates prior to the user's Begin Date. The Kiosk Pin must be unique within the account and enables the user to quickly log in to our tablet app once it is set into Kiosk mode. 
User Details
The Details tab enables you to enter phone, address, date of birth, employee number and ABN.
 User Security
Use the Security tab to specify which TimeSite Pro screens the user can access, access rights such as access to other user's timesheets, cost and bill rates, and the information that the user can access from the Enquiry screen.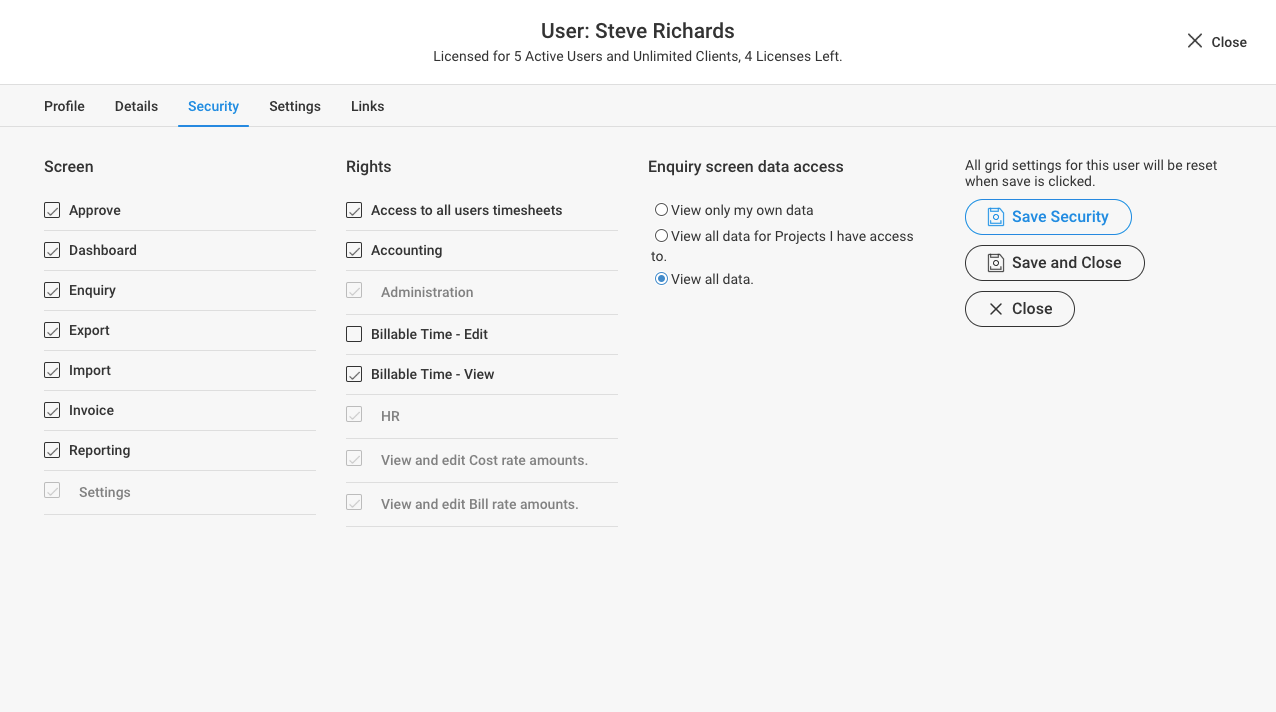 User Settings
Use the Settings panel to specify additional capabilities and settings such as timesheet approver, target weekly billable hours and utilisation %, Cost and Bill rate, default time entry format and timesheet tab format, etc.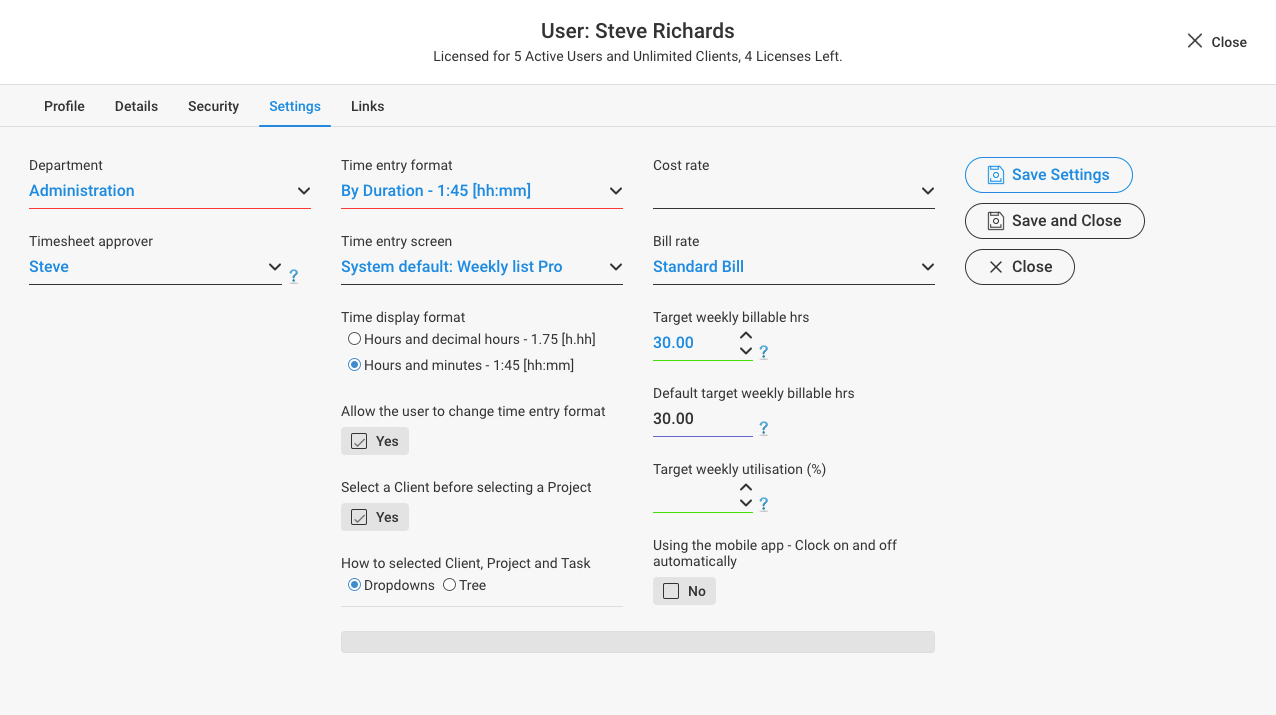 User Links
The Links panel enables you to view, create, modify and delete the links between the user and projects that they are working on. The user-project link enables you to specify the cost and bill rate that applies to the work that the user does for each linked project. See Project-User Linking: Standard & Accounting Subscription for more information on managing manual user-project links.
Manual linking of users to projects is not available with the Basic Subscription.