The Messaging screen enables you to send broadcast messages to all, selected or individual users. These messages include emails, app notifications and SMS messages from one central location. This screen is visible on your top menu depending on a user security setting.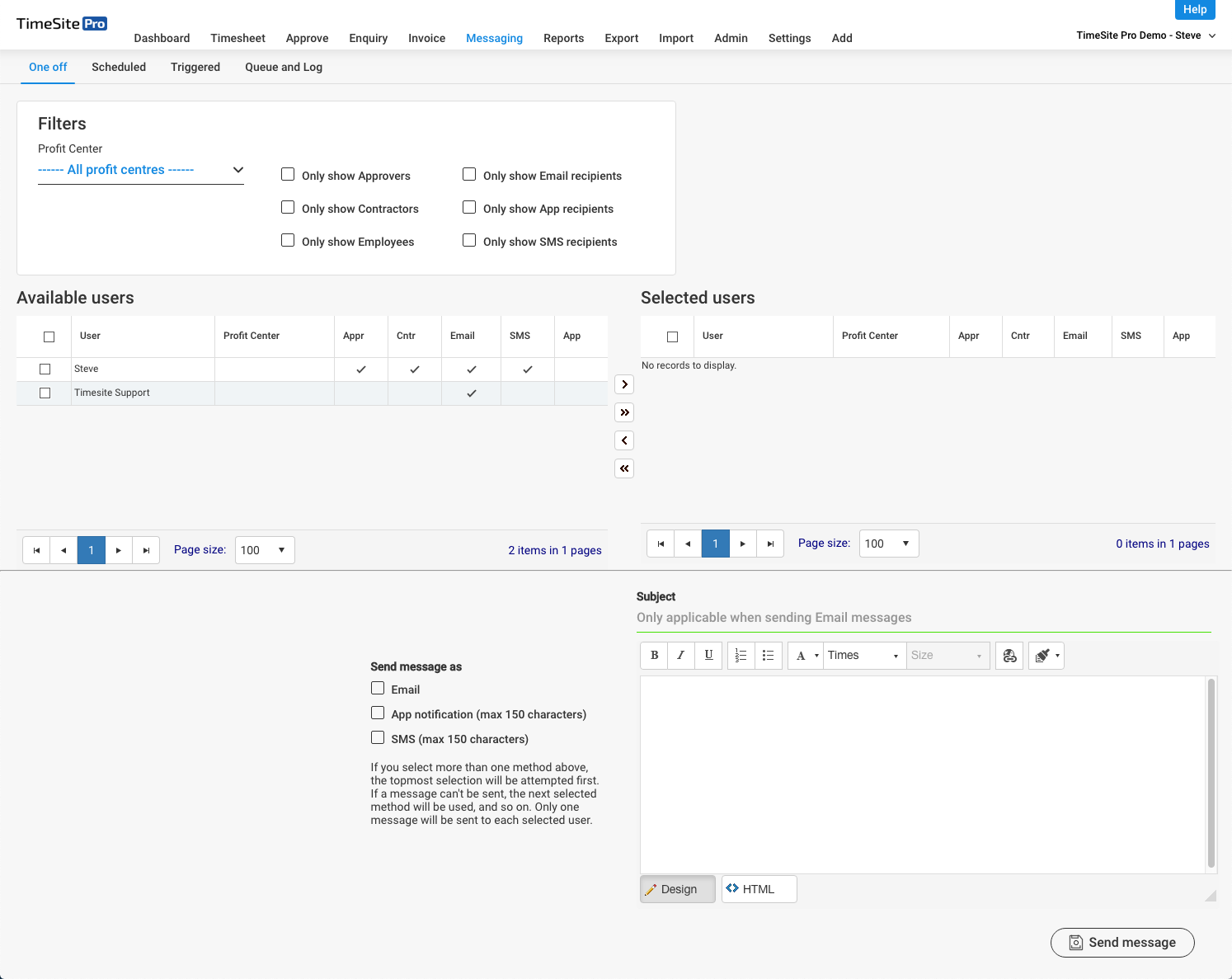 You can apply several filters to your user list: are they an Approver, Contractor or Employee; can they can receive an email, app notification, or SMS message. This is determined according to details — email address, mobile app use, mobile phone number — located in their User record. 
You can then select one or many users in the Available users table and move them to the Selected users table to receive the broadcast message. Select one or more of the three different notification modes: Email, App notification, SMS. You can include variables in the broadcast message, such as %firstname% and %approvalpagelink%.  
Click the Send message button to initiate the message broadcast.