This article refers to the TimeSite Pro Standard and Accounting Subscriptions.
The Admin > Link User screen presents a multi-step, wizard-style interface that guides you through the process of linking users to projects and projects to users. This option is available when you have enabled Manual linking in the Settings screen, Settings > System Settings > Rates > Linking Users, Projects and/or Tasks > Manual linking. This wizard interface is also available in the User and Project administration panels. See Why and how do I link users to projects & projects to users? for more information on the reason for linking users to project and vice versa.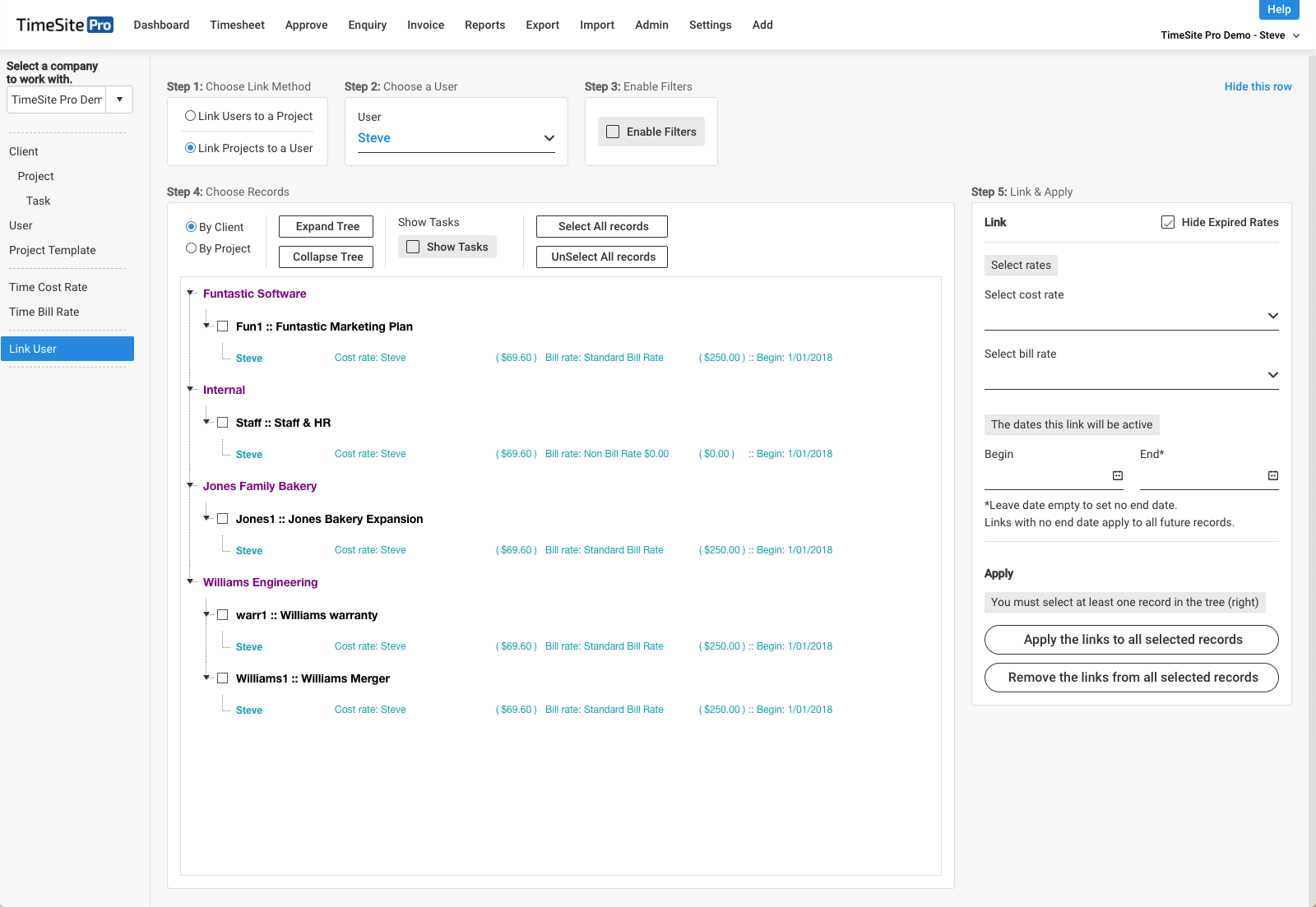 Steps 1 and 2: Link users and projects
You can either line a user to a project (or multiple projects) or you can link a project to a user (or multiple users. If you select Link Projects to a User in Step 1, then Step 2 ask you to specify a user. If you select Link Users to a Project, then Step 2 will ask you to specify a client and project to be linked to the specified user.

Step 3: Enable filters
You can then further filter the users or projects displayed by filtering them by Cost Rate, Bill Rate and Department.

Step 4: Choose records to link
You can then select the records that you want to link to your user or project. You may select one, many or all users or projects. If you have enabled task-level linking, then you will also be able to select individual tasks that are to be linked to a user (see Settings > System Settings > Rates > Linking Users. Projects, and/or Tasks > Enable Task level linking). This also displays the current User Cost and Bill Rate that will be enabled by this link.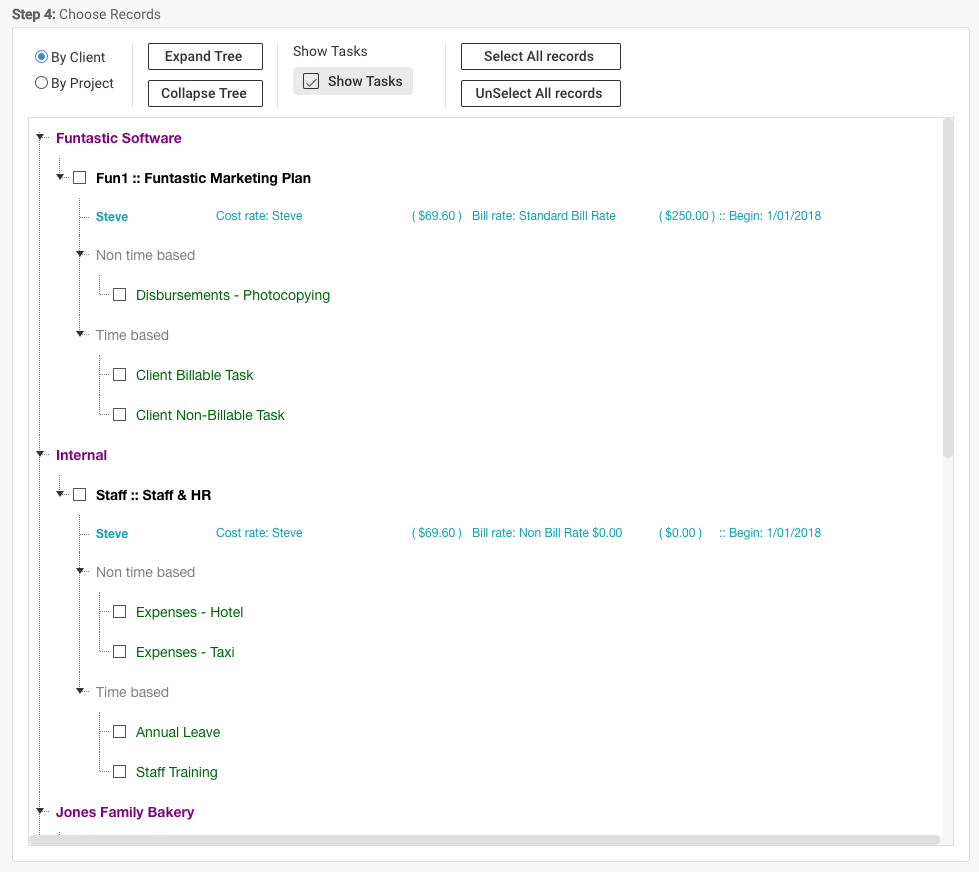 Step 5: Link & Apply
The final set in this wizard is to specify the cost and bill rates that are to apply to this link and the date that this link is effective from and to. This can either be a User Cost Rate or User Bill Rate, or can be a specific cost and bill rate that overrides the User rate. If you leave the End Date blank, this these rates will apply to all future timesheet records.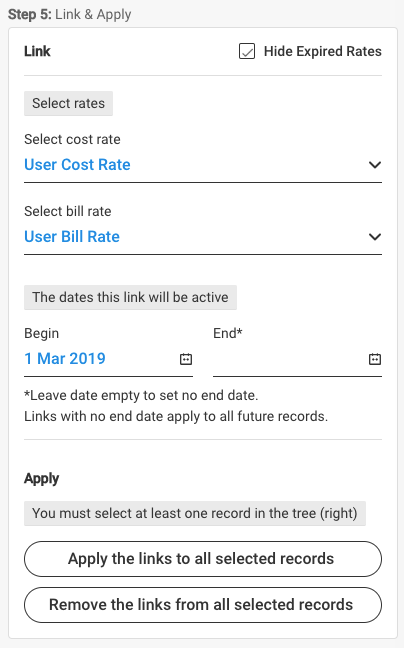 You can either Apply new links to the records selected, or you can remove existing links, You are not able to remove links between users and project (or tasks) if timesheet or invoice records already exist that rely on this link.