Timesheet records and other details can be exported from the Enquiry tab, individual reports in the Report tab, and from individual widgets in the Dashboard tab. 
Timesheet records can also be processed and exported to your payroll system. Timesheet records can be processed and used in invoices. These timesheet records are not directly exported to your accounting system, but the resulting invoice details (header and journal entries) are exported to your accounting system. See Process and export timesheets for more information. 
Export via Enquiry
You can export timesheet data from a TimeSite Pro Enquiry by selecting No formatting for excel and then clicking the Export to Excel button. Us the Enquiry report builder options to group, filter and summarise (or not) the timesheet data before exporting.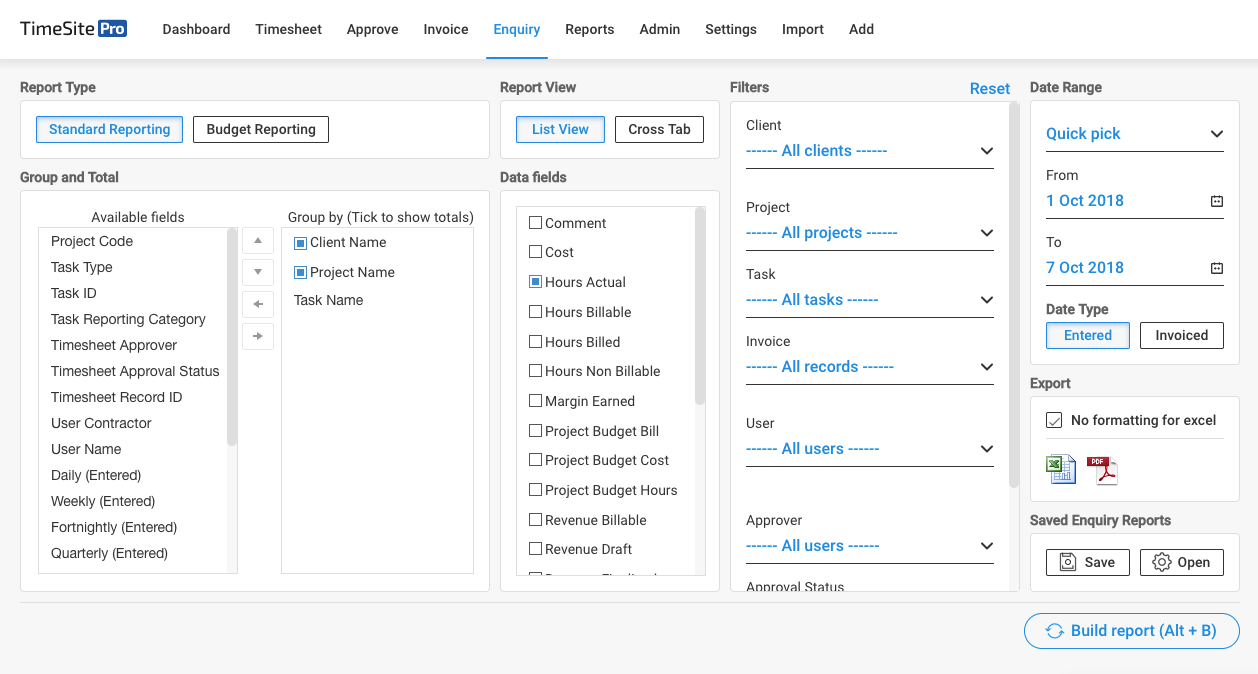 Export via a Report
You can export data from a TimeSite Pro Report in two ways. When you select a report, you will see a Report parameters panel that enables you to export the report to a variety of formats. Select Data only XLS to export the report data to an unformatted .xls file.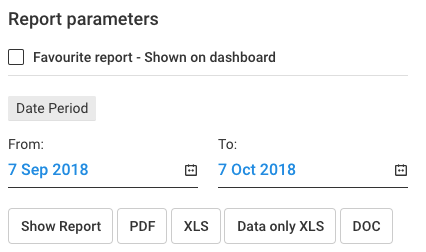 Export via a Dashboard Widget
Many of the Dashboard widgets offer a Print report option. Select Print report option to display the report associated with the widget. This report screen display provides a print/export menu in the top left corner.

Select the Export option to display the Export menu.