Timesite Pro supports sending timesheet time based records to MYOB Advanced as they are created, modified or deleted. Timesite Pro timesheet records are sent to MYOB Advanced as Time card records.
The Time card fields that are populated are:-
ExternalRefNbr
Employee
Billable
EarningType
BillableTime
TimeSpent
Summary
Date
Time
If enabled in Advanced Timesite Pro will also populate the following fields
ProjectID
ProjectTaskID
CostCode
LabourItem
Configuration of this feature is via Settings -> Data Sync -> MYOB Advanced as per below.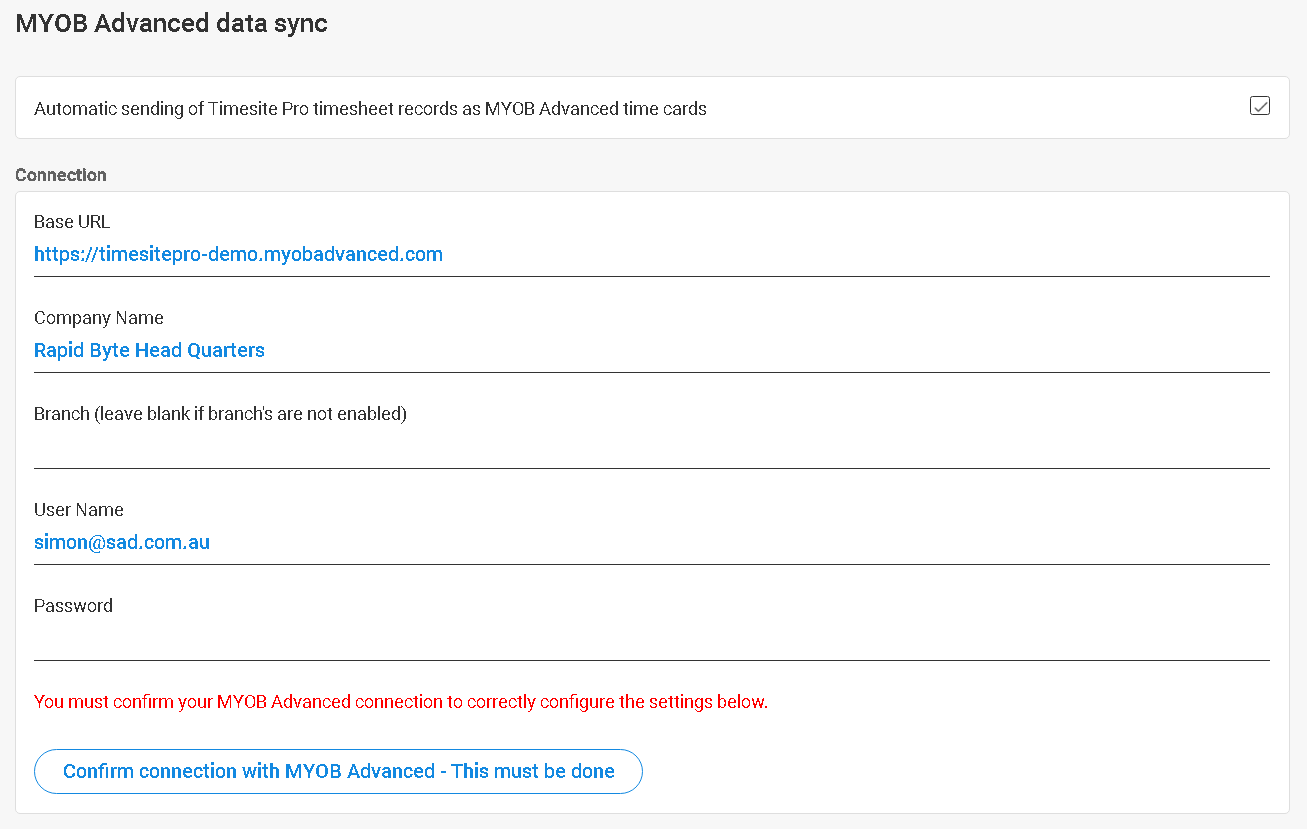 With the required fields entered, click the Confirm connection button, all going well the Confirm connection button will be replaced with this.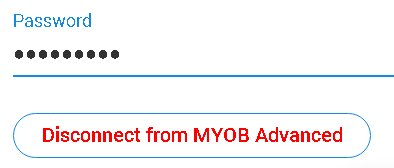 Once the button shown above is visible the link with Advanced is established and records will start sending to MYOB Advanced.
The screen will then have some more configuration options which can be seen below, the screen below also shows an example of some typical activity once traffic starts to flow to Advanced.
Alerts can also be configured and sent if a Timesite Pro record cant be matched and is pending resolution (unprocessed) and/or if a Timesite Pro record failed to export to MYOB Advanced.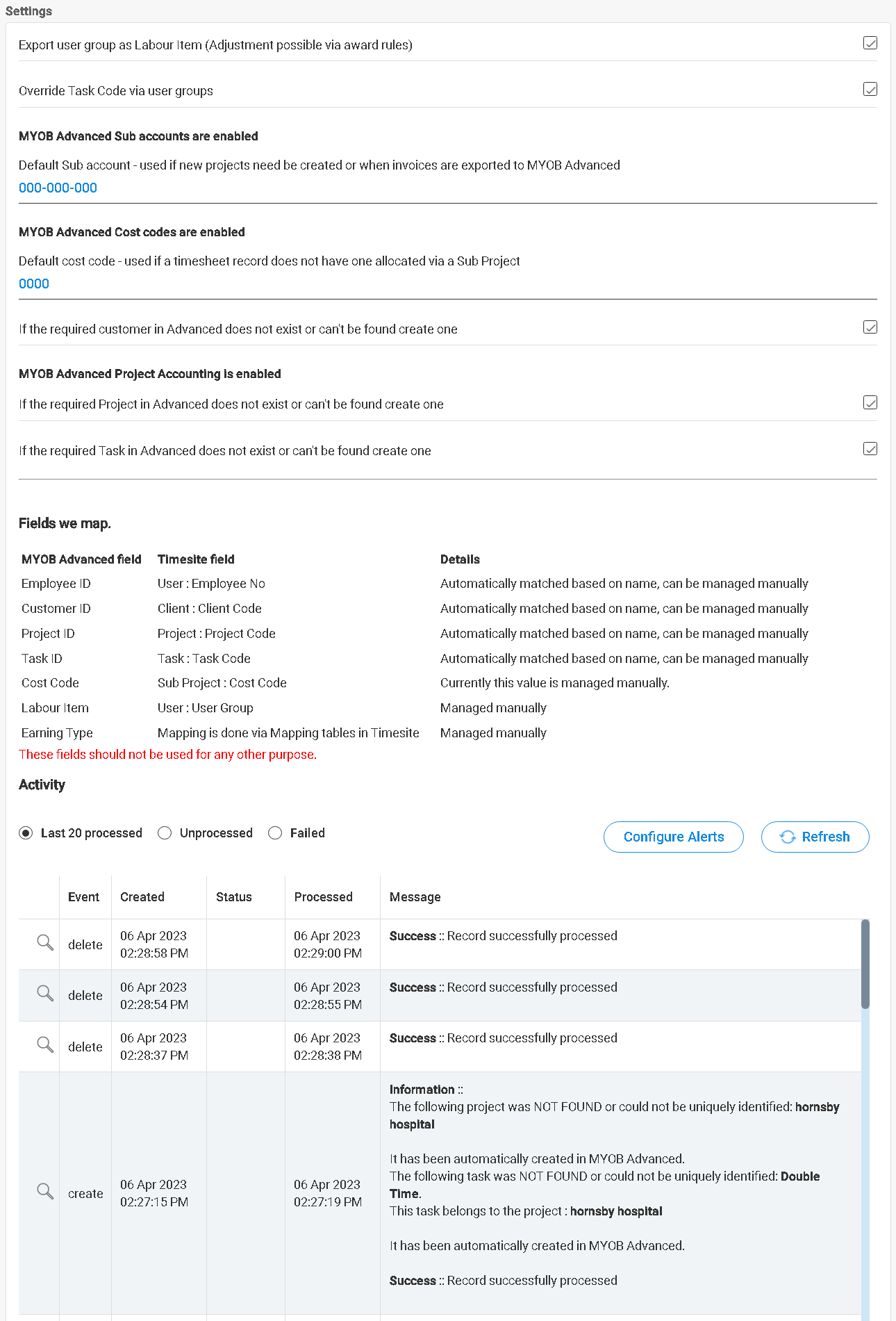 If there are any issues with the link or transactions via the link these can be viewed via the activity section as shown in the above screen shot or via the Integration log (Settings -> Logs -> Integration Log)