Most tables or grids in Timesite Pro support the ability to change and save the columns shown and in some cases the default sorting.
This feature can be enabled via the Settings -> Personalisation screen.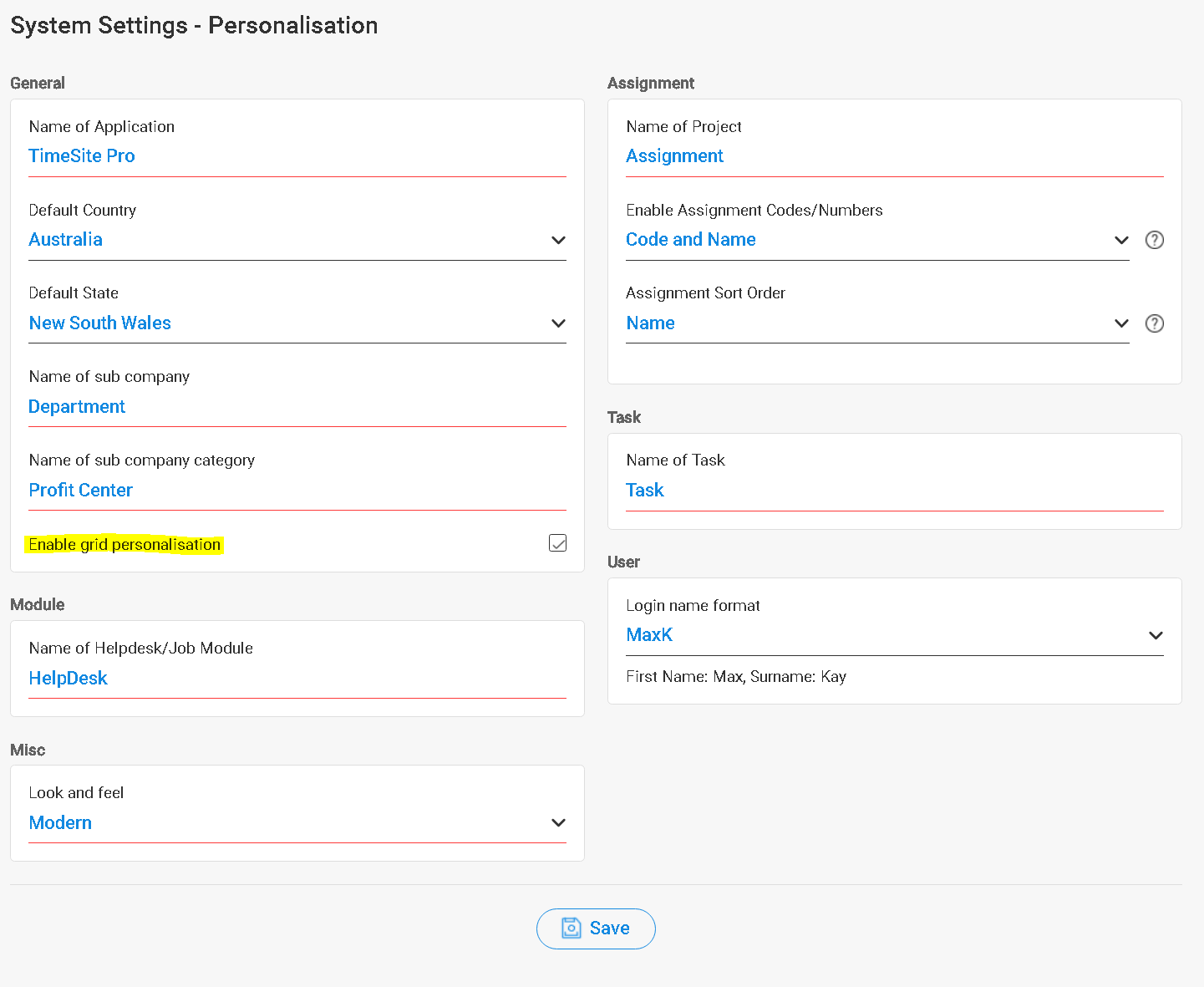 Once enabled the tables that support this feature will have a small cog icon in the top left.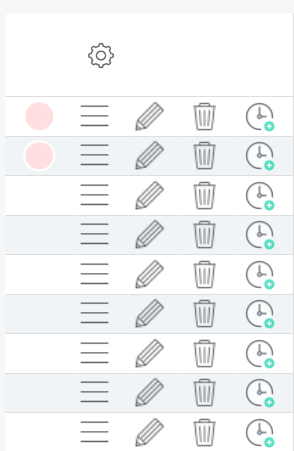 If you then right click on the column headings in tables showing this cog icon and show/hide or sort columns you can click the icon and save the table changes.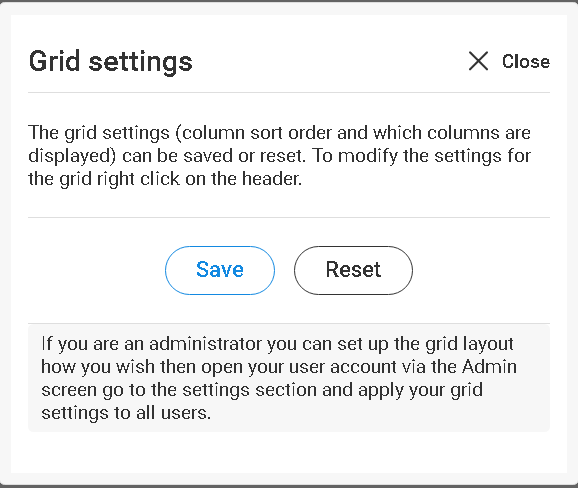 If you are an administrator these changes can be applied to all users in your site by opening your user account selecting the settings tab
If you wish you can turn this feature off once your preferred customisations have been saved, the customisations will remain in force and the setting cog shown in tables will no longer be visible.