The System Log screen in the Settings menu enables your TimeSite Pro account administrator to review activities that occur within your system. This screen is also used by the TimeSite Pro support team when responding to support queries.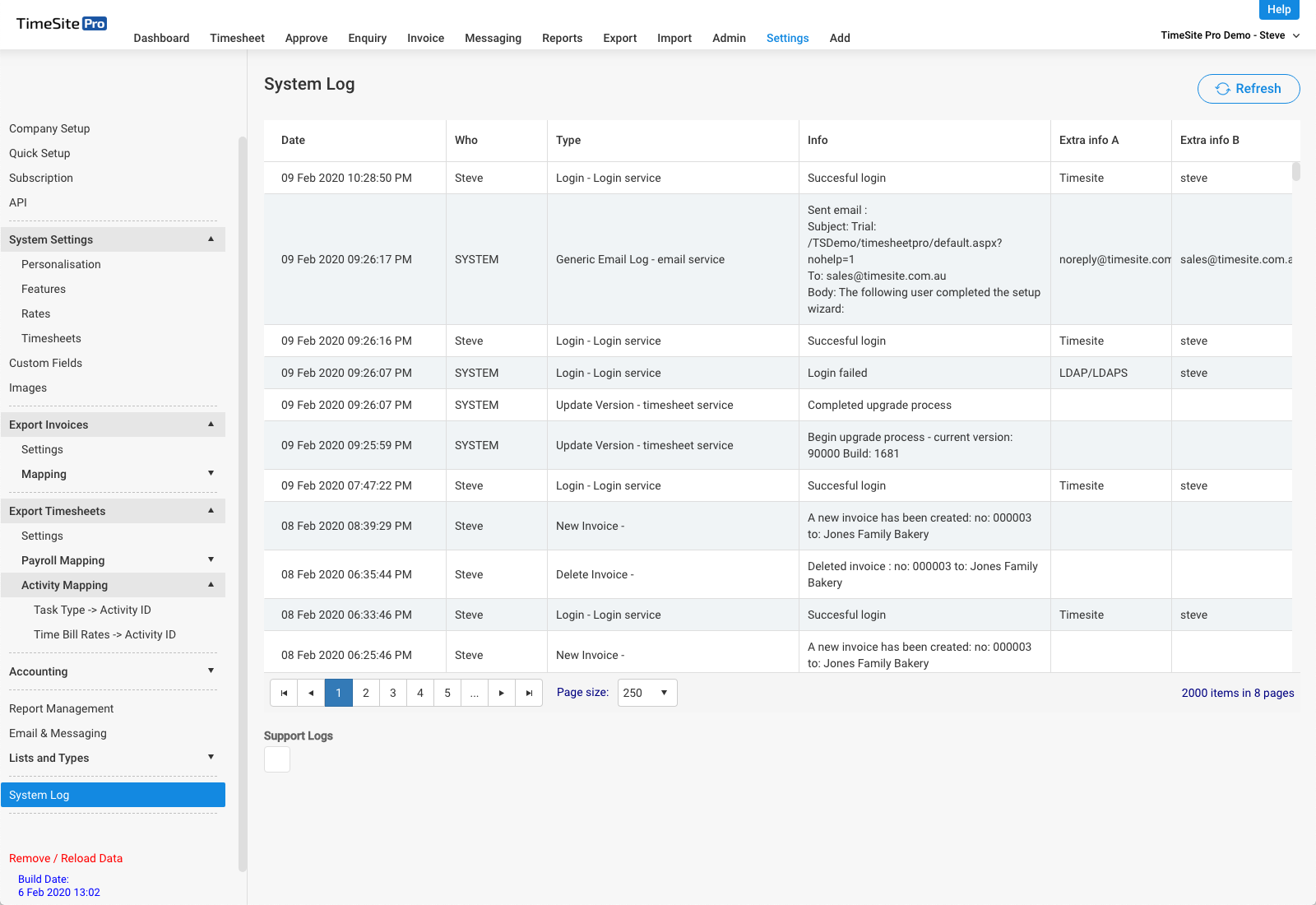 Note that you can also review the Audit Log for changes to User records. Go to Admin > User > [select user] > Profile > View Audit to see the User log.
Contact the TimeSite Support team if you have any questions about this screen.