The Report Management screen in the Settings menu enables you to review the various reports that are available to your users in the Reports screen. You can select whether reports are active, i.e. visible in the Reports screen. You can also nominate reports as "Favourites" and whether they are included in the Dashboard screen.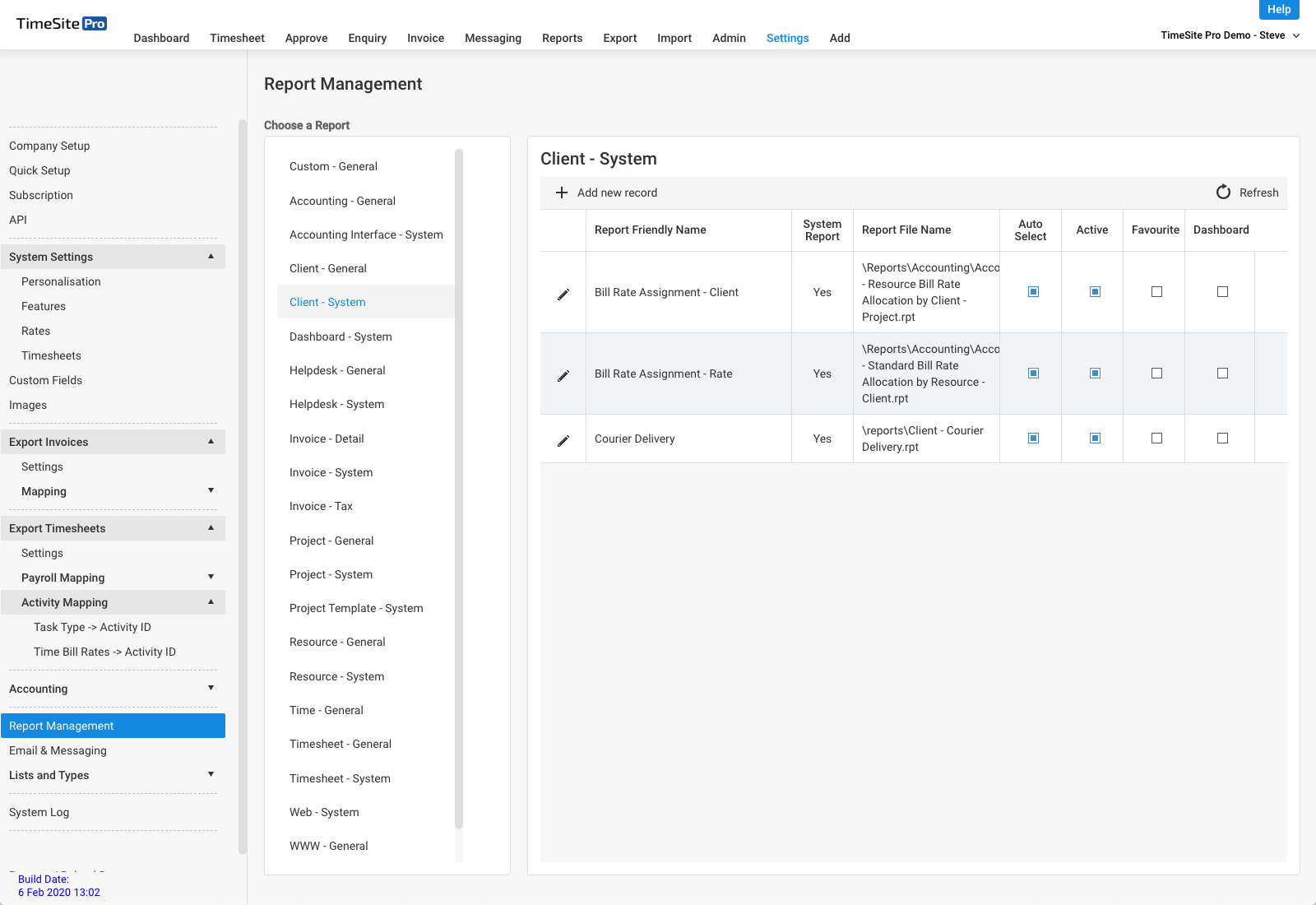 If the TimeSite development team build a custom report for you, it will be included in the Custom - General section.
You won't normally need to make changes to this screen. Please contact TimeSite Support if you have any questions about how reports are managed within TimeSite Pro using this screen.