Over the last month, we've observed several third-party email systems implementing more rigorous testing of emails. These changes have resulted in some emails sent from TimeSite not being delivered or being marked as spam. This problem only occurs if you have set your own company's address as the default from email address.
To resolve this issue for accounts using your company's from address, we've changed our email send process to use the on behalf of method of addressing. This change dramatically improves email delivery but does introduce the risk of the email being flagged as possible spam. Unfortunately, there's nothing we can do about this.
We recommend that you ask your staff to whitelist the email address you use in TimeSite Pro and also your email domain. This will indicate to their email account that these emails are not to be treated as spam.
There are three email send options now available in TimeSite Pro using one of three possible email addresses:
email@timesitepro.com
email@timesitepro.com on behalf of you@yourcompany.com.au
you@yourcompany.com.au
Options 1 and 3 are the most robust and least susceptible to being flagged as spam.
To use options 2 or 3, you need to enter you@yourcompany.com.au in the Default From email address field in the Settings > Email & Messaging > General screen.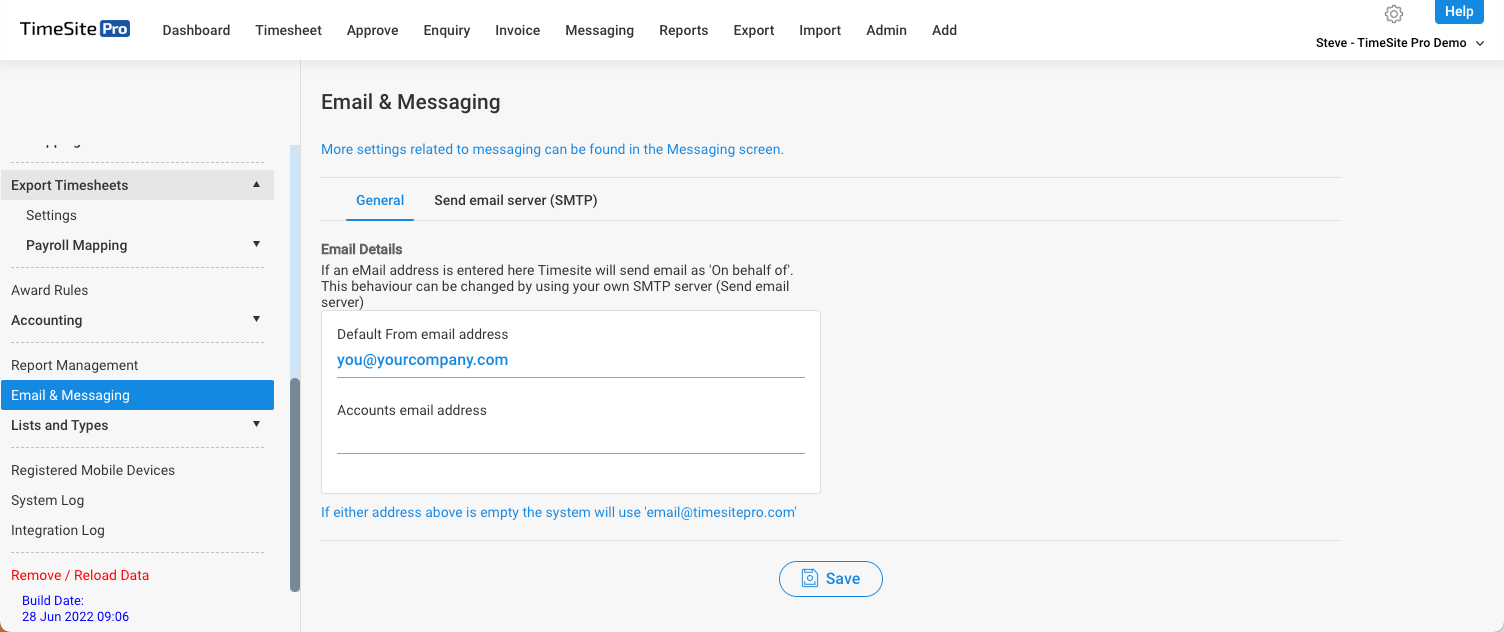 To use option 3, you will also need to enter your company's SMTP server details in the Send email server (SMTP) tab of the Email & Messaging screen. Consult with your IT department or consultant to confirm your email server settings.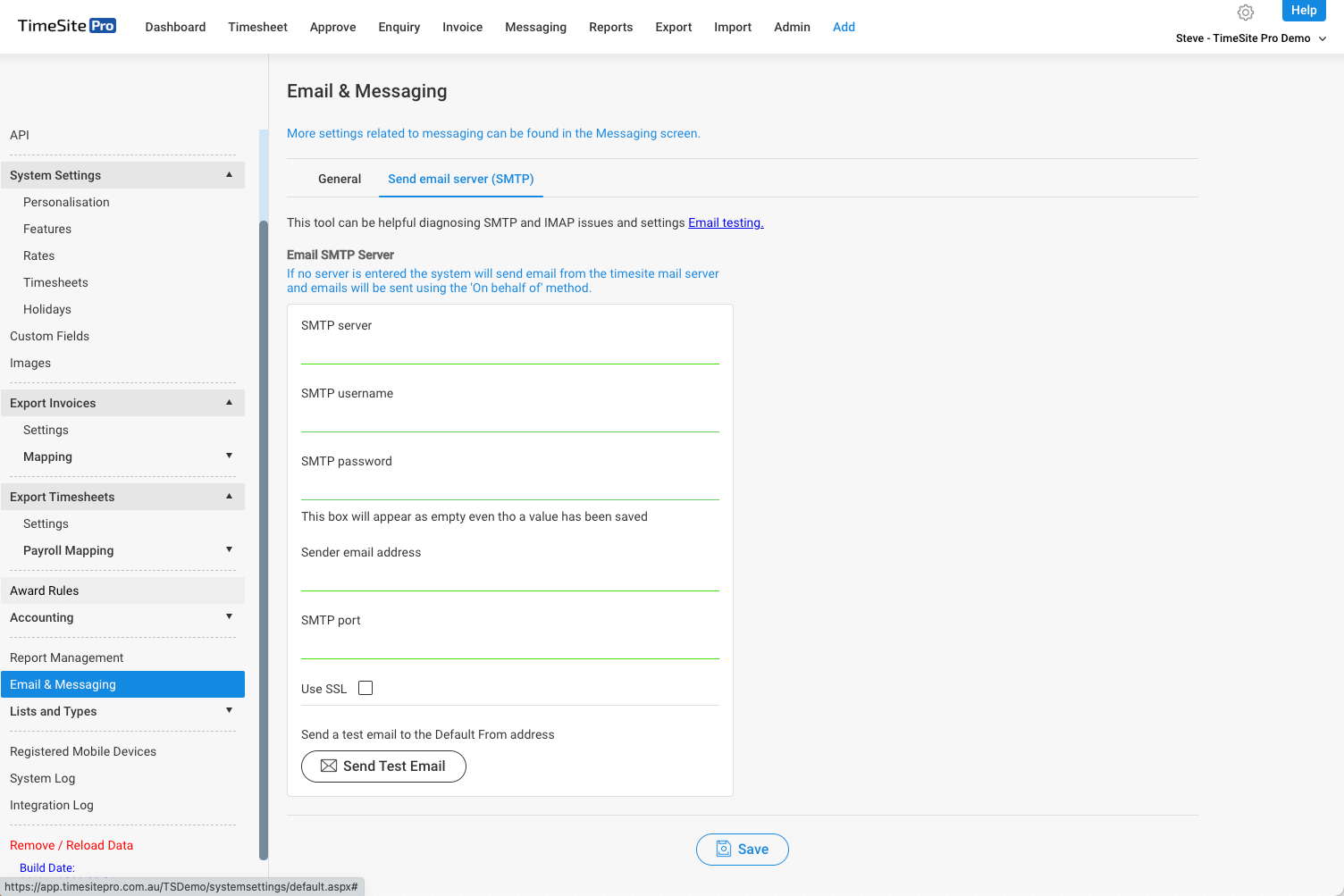 Please send an email to support@timesitepro.com if you have any questions or problems with your email settings in TimeSite Pro.