We start our development program for the year with major themes based on feedback from our customers. 2022 is no different.
Our Award Interpretation and Rostering capabilities attracted a lot of attention during 2021, and they'll remain a primary focus this year. We'll also include new industry-specific improvements, such as the new Instructing Solicitor fields. Finally, we want to continue making TimeSite Pro easier to use and administer with new features like the Auto-Archive settings.
In this announcement, we'll discuss some of these new features and enhancements:
The ability to define award rules based on the Total Time Worked over the timesheet period
Enable TimeSite Pro to auto-archive clients, projects and users
Holidays are automatically updated for more countries
Award rules can generate activity slips for our MYOB AccountRight customers
Roster entries can be specified as pending until your staff accept them
Redevelopment of our mobile apps to take advantage of new features in iOS and Android
You can use our Award Interpretation screen to specify rules based on the time worked during the day and allowances to be paid based on information captured in the timesheet. So you can design a rule that creates a timesheet record for time worked beyond a regular 8-hour shift or a meal allowance if your staff have worked after 6 pm.
Now you can specify rules based on the total time your staff have worked during their timesheet week. For example, you might have a rule that determines overtime for any hours worked beyond 40 hours in the week regardless of their working pattern.

The administration of old user, client and project records can be a time-consuming overhead, but, like any IT system, performance improves if we can avoid accessing obsolete records. TimeSite Pro manages this by flagging old records as Inactive. You can now enable the automatic archiving of these records by specifying the number of months of inactivity. You can set these records back to Active status or reset the Inactive status of all auto-archived records.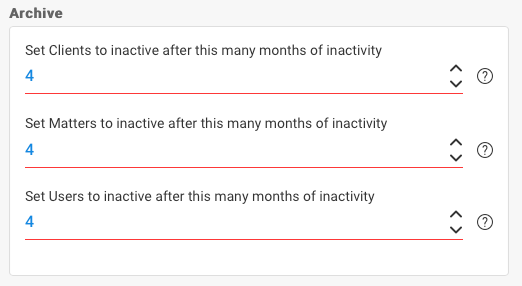 Finally, our mobile apps get a design update as we redevelop them as native apps to take full advantage of the new features of Android 11 and iOS 15. Our new apps will be more responsive, use less battery power, and use new server communications protocols for app notifications. We'll post more detailed information on new features of our mobile apps to our Knowledge Base in the next few weeks.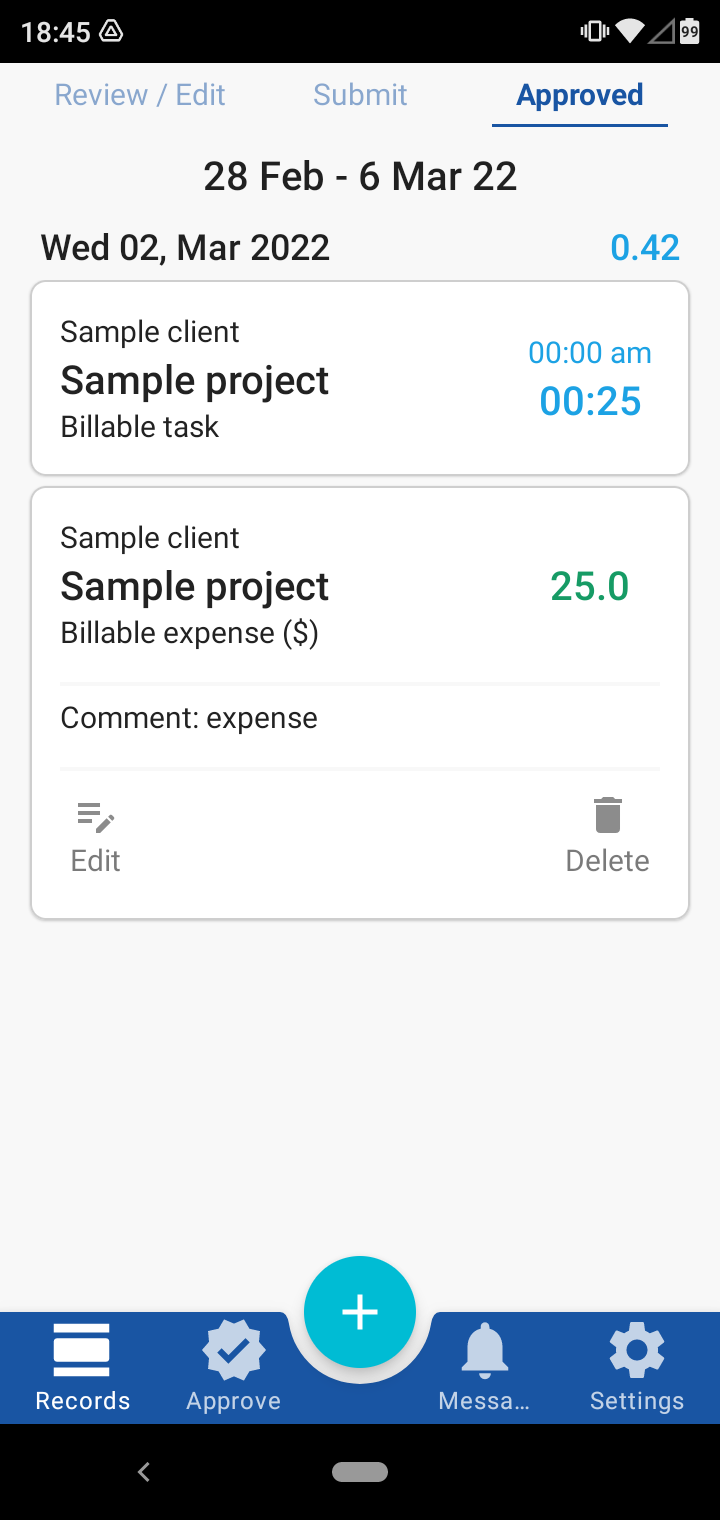 New Features and Enhancements
Add facility to flag non-time tasks to export as hours; this allows for expense exporting to MYOB payroll
Add auto-archive feature to specify the number of months of no activity for clients, projects, and set user records as Inactive
Improvements to the Award Interpretation engine
Implement more error handling throughout the entire app
Add additional database indexes to improve app performance
Improve the export to MYOB engine, enable award processed records to be exported as activity slips
Update holiday engine to implement 2022 AUS holidays
Add Managed by as a variable and option in the Enquiry screen
Enhance invoice exporting to Xero
Enhance Holiday functionality to enable the display of holidays on timesheet screen calendars
Show the set bill rate on the task grid of the project template screen
Enhance the auto-archive feature to automatically back out the archive or adjust it at any time; back out is caused by setting the month value back to zero
Implement automatic holiday support for over 250 countries using Festivo; select holidays for a country for each company within an account; holidays have designators, and holidays flagged as public will be used by the award rules; other holidays will show on the timesheet screens calendars
Implement new pay rule type: total time worked per week
Records generated by a roster have a new flag called pending; pending items enable staff to pick up roster timesheet records and make them actual instead of planned; this enhancement will be progressively rolled out to the new mobile apps and the web timesheet layouts
Begin work on upgrading the roster screen to better support displaying and managing multiple users
Upgrade our email protocols to use TLS 1.2
Enhance WIP reporting to ensure consistency across Reports, Dashboard, Enquiry and Invoice > WIP screens
Add the ability to report on Managed by in the Enquiry screen
Implement a new date from/to selection option in the Report screen to enable two sets of dates to be specified
Add Instructing Solicitor name and company fields to the Project panel, enable these fields via a new system setting
Finalise implementation of total hours per week pay rule
Extend the duration drop-down list in timesheet screens to display 24 hours and allow a manual entry of hours