You can remove or reload all initial demonstration data from your system by navigating to Settings > Reload / Remove data. Selecting this option will display this menu. You can also remove just the timesheet records or you can reset your trial account back to our default settings.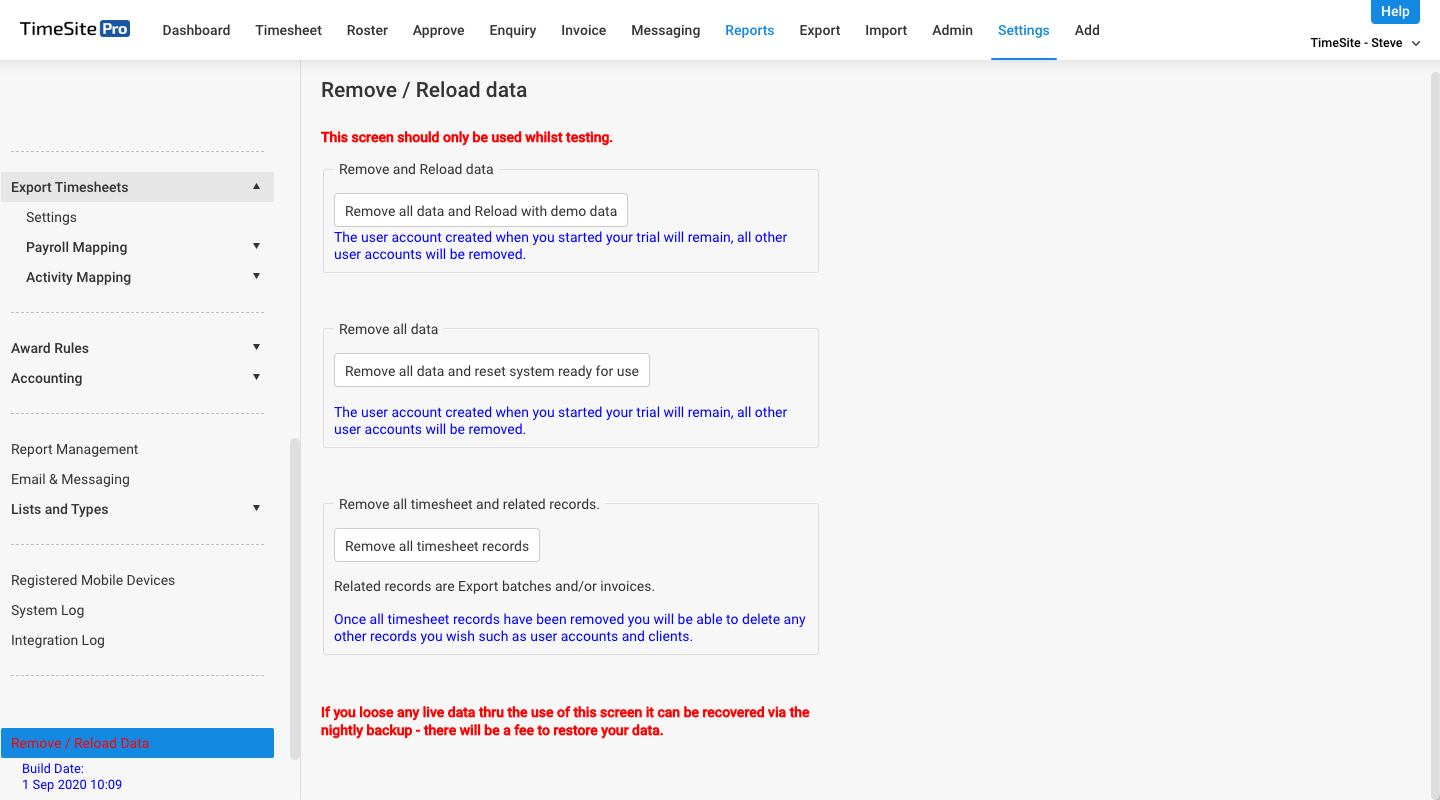 Remove and Reload data
Remove all data and Reload with demo data enables you to replace all the data in your account database, including any data that you have entered during your trial, with new demonstration data.
Remove all data
Remove all data and reset system ready for use will remove all data in your TimeSite Pro account database and reset your TimeSite Pro account back to the default configuration settings. Select this option if you are ready to set up your subscription and want to start with a "clean slate".
We can restore your existing data from the previous night's backup but you will lose any data added to your database since the last backup. There is a fee to restore your data. Send your request to support@timesitepro.com and we will confirm this request with you prior to initiating a restore.
Remove all timesheet and related records
You can remove just the timesheet records in your account whether or not they are locked using the Remove all timesheet records option. Timesheet records can be locked for a variety of reasons: timesheet submitted or approved, exported to payroll, or used in an invoice. Once you have removed all timesheet records, you will then be able to delete Client, Project and Task information. Our data integrity checks stop these "administration" records being removed if a timesheet record is linked to that record.
Use this option if you would like to remove our demonstration timesheet data without changing your configuration settings.