TimeSite Pro provides three ways to add a new project to your account:
Create a new project from scratch
Create a new project using a template
Duplicate an existing project
You can limit the projects that are available to be duplicated when you use the Add New Project button.
Go to Settings > System Settings > Features and enable the Only specified Projects are available to copy feature in the Project section.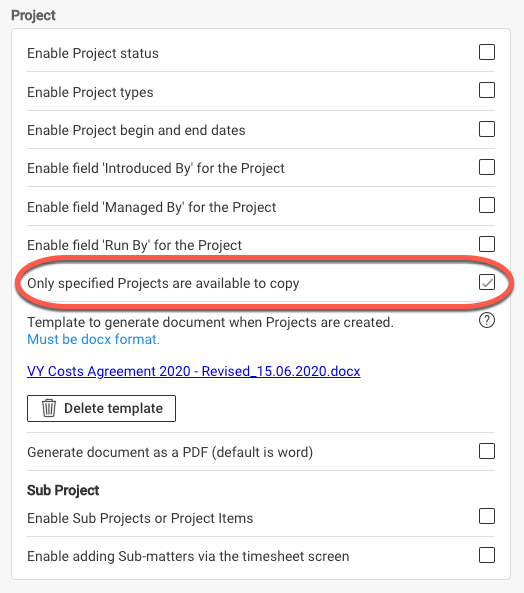 Go to Admin > Project and select the project that you want to always use for duplicating. In the Profile tab, set Allow this Project to be copied to Yes, then click on Save and Close.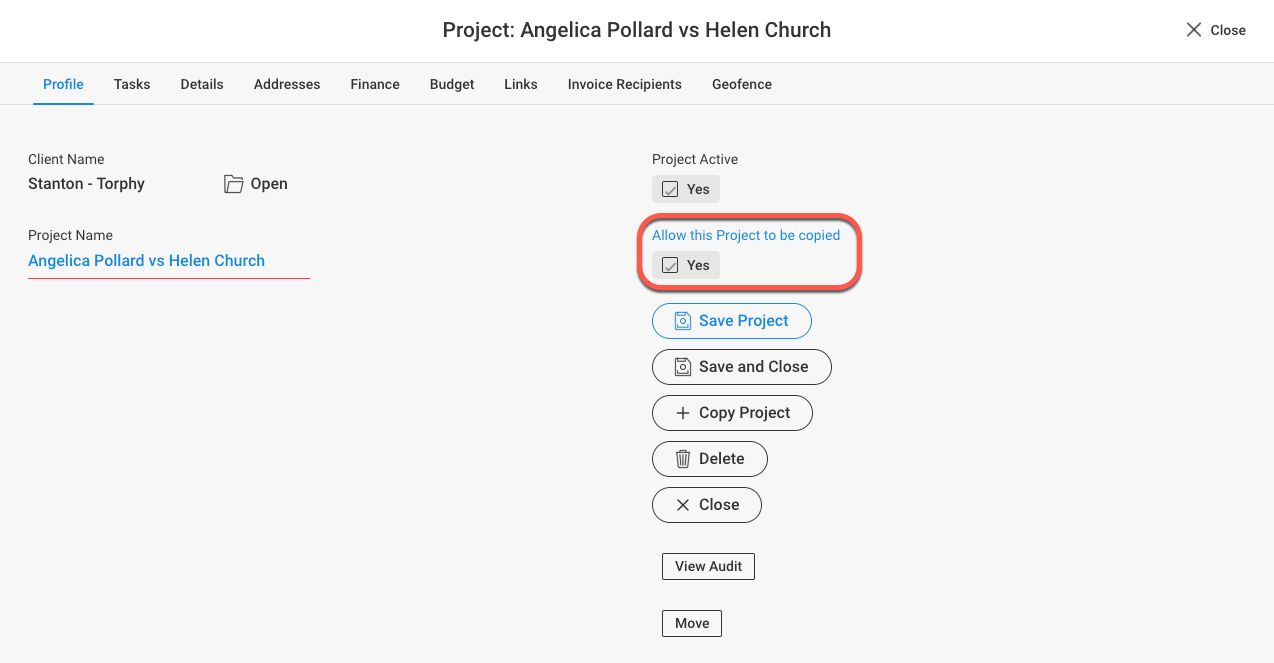 Click on the Add New Project button in the Admin > Project. You will be presented with a list of only those projects that have been enabled for duplication.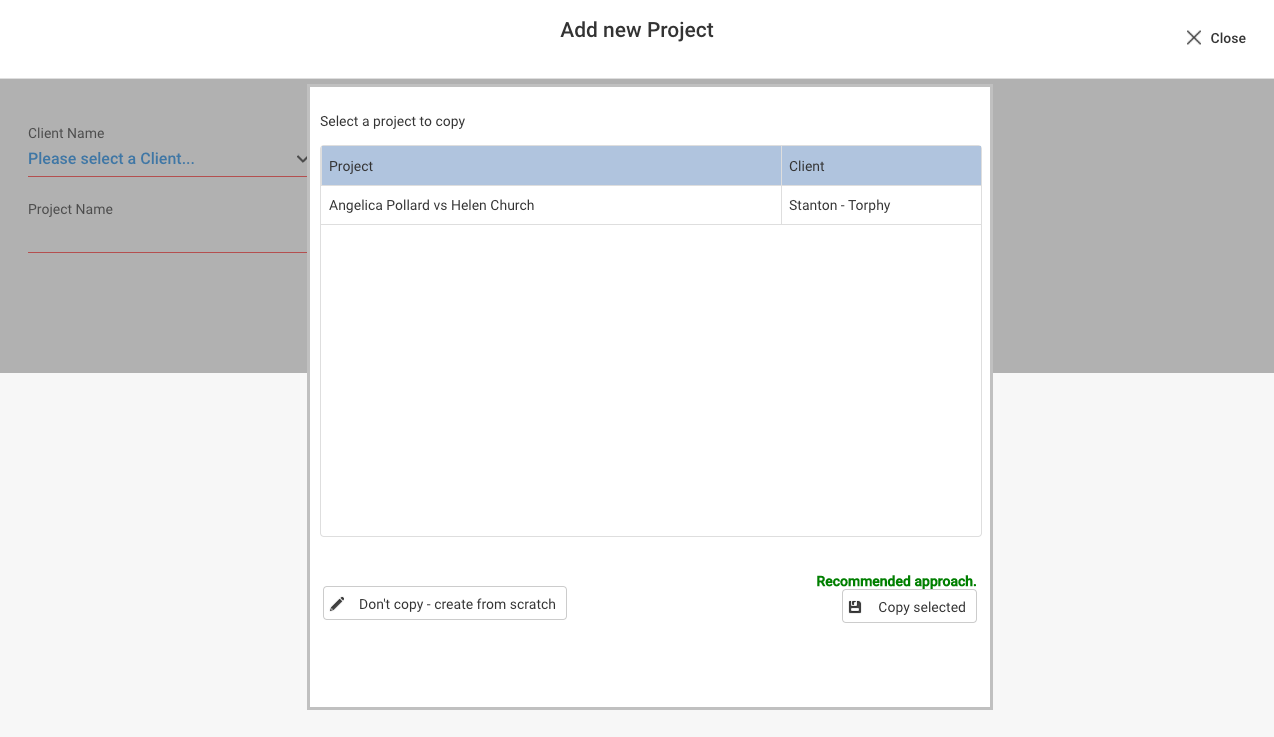 If you are also using the Project Template feature, this screen will enable you select either a template or the nominated projects when you use the Add New Project function.