The short answer is yes. But there are a couple of provisos when you use TimeSite Pro on a browser on your tablet device.
We have designed our browser screens to work effectively on a 13-inch laptop and tablet screens. We recommend that you use a separate keyboard with your tablet rather than the on-screen keyboard. Our experience is that the on-screen keyboard uses too much space on your screen to be an effective approach for daily use. Of course, it will work in an emergency, but you'll not want to use this on a day-to-day basis.
Here is a screenshot of the Add client panel on an iPad Mini using the on-screen keyboard. The on-screen keyboard takes up half the screen.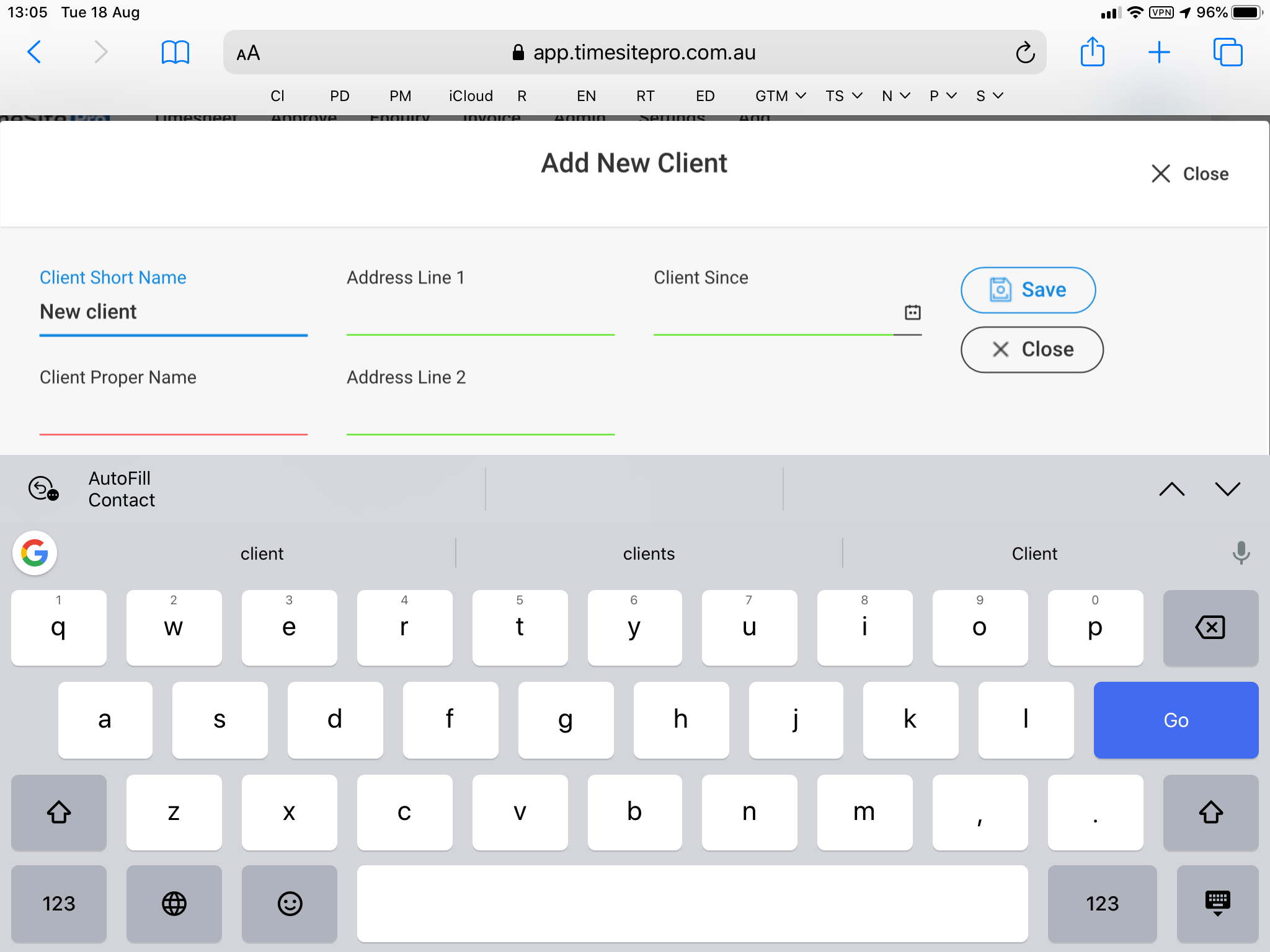 Our recommendation is to use an 11-inch or 13-inch tablet with a keyboard. This enables an appropriately sized screen to display our browser interface without losing space to the on-screen keyboard. Here are two screenshots from a 12.9-inch iPad Pro paired with a keyboard.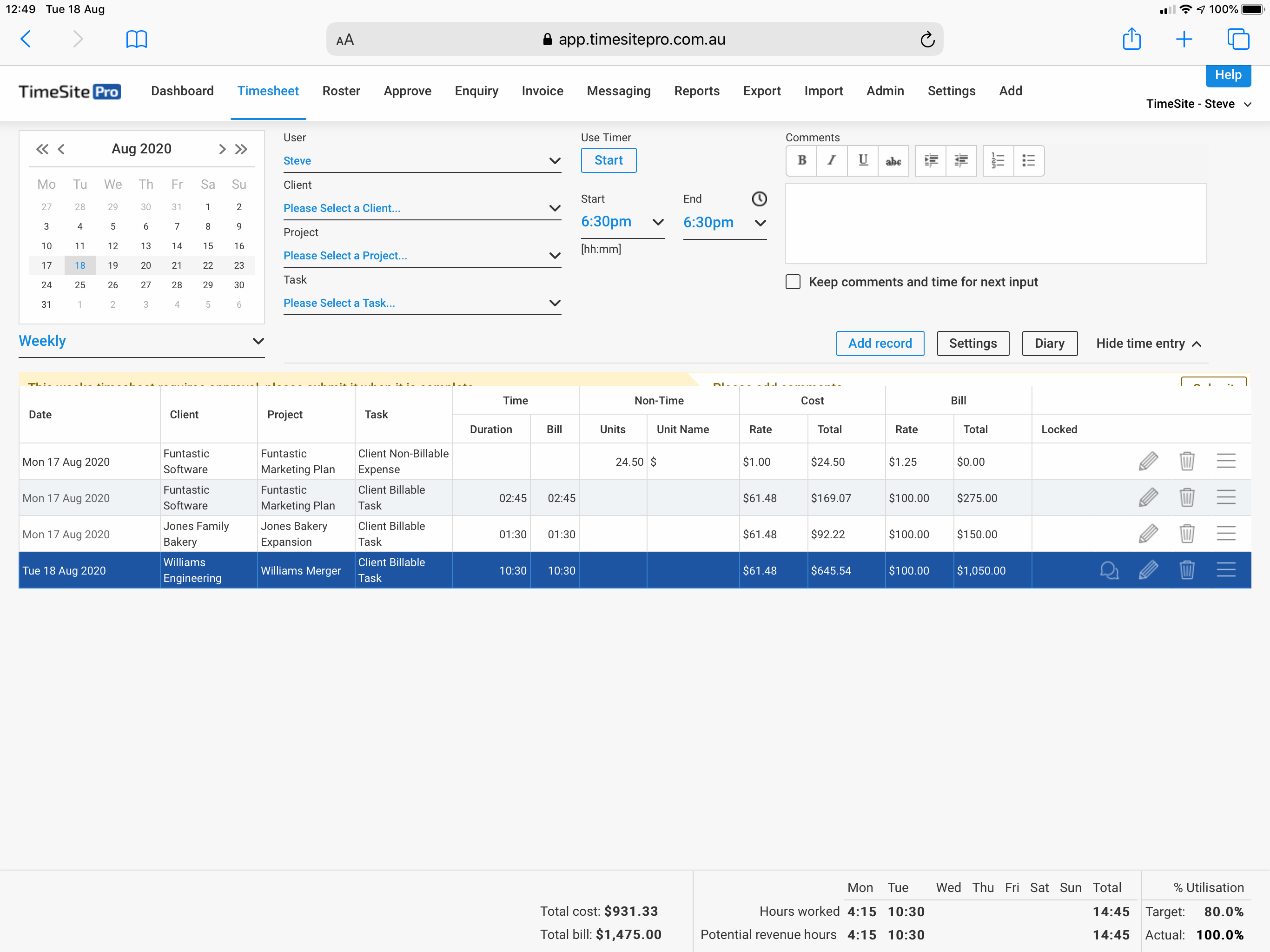 Note that we have a timesheet layout designed for smaller laptop screens. TimeSite Pro will detect that you are using a smaller screen and offer to use this layout.