Timesheet entries must be categorised by client, project and task. TimeSite Pro doesn't permit timesheet records to be created without such a categorisation. It is also possible to include a Sub-Project or Project Item in this timesheet record categorisation: client, project, sub-project and task.
Note that Tasks are not unique within a sub-project; tasks remain unique within a project. That is, the sub-project feature does not add a new level to the hierarchy of client—project–-task. It enables you to add a further categorisation to the tasks performed within a project.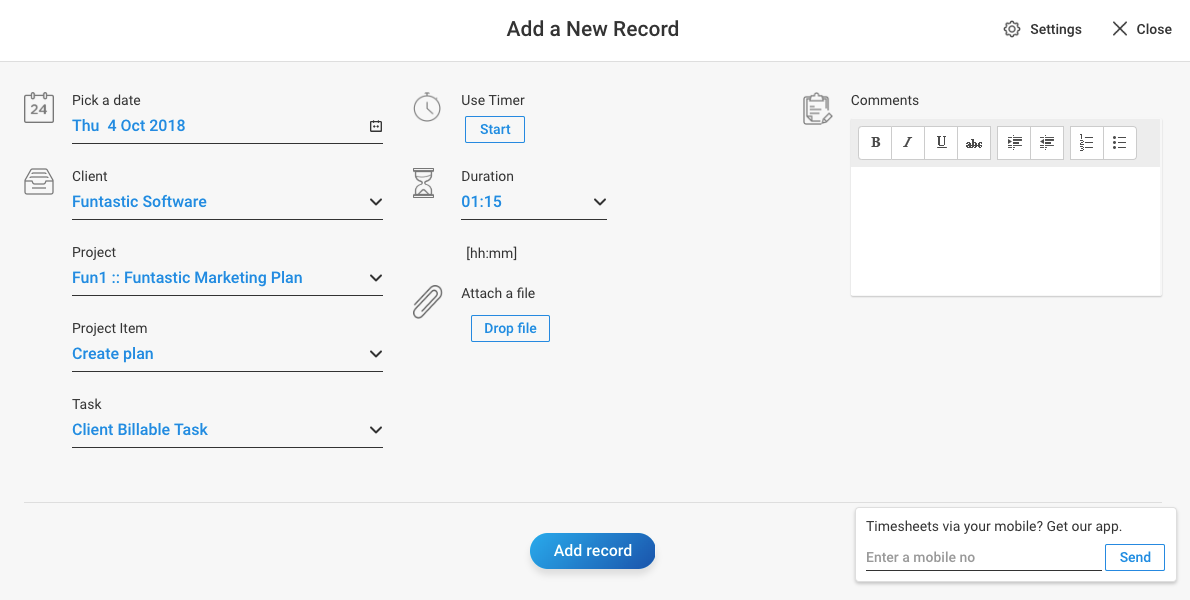 Enable Sub Project setting
Go to Settings > System Settings > Features and click on Enable Sub Projects or Project Items in the Sub Project section.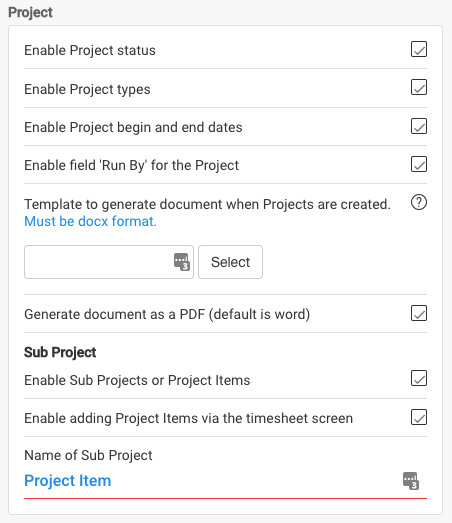 Create a Sub Project within a Project
Go to Admin > Project > [select a project] > Project Items and select Create new item. Add a new sub-project item.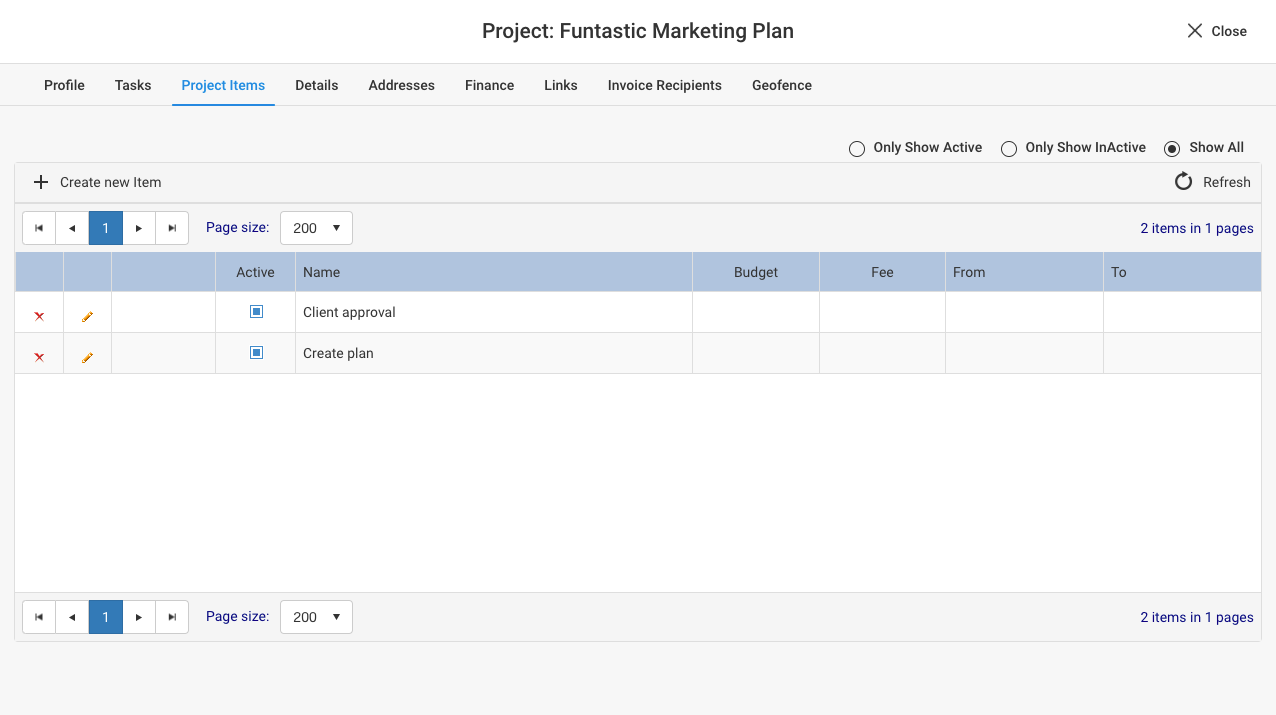 You will then be able to select a sub-project when you select the project in the Add Timesheet Record panel. You will also be able to select a sub-project value from a pulldown field on our mobile app.