There are two different ways to login to your TimeSite Pro account using a browser or our mobile app:
email address and password, or
account id, username, and password.
If you bookmark your timesheet page and return to it within 7 days, you will not be required to log in again. After 7 days, your previous login will expire and you will be asked to log in again. If you are using a shared computer or mobile device, we recommend that you log out of your TimeSite Pro account when you have finished updating your timesheet. If you are using a personal computer or mobile device, you can remain logged in and bookmark your timesheet page.
Browser Login
TimeSite Pro has two different login pages.
One page is a general login that will require the use of either your email address or your site name and username. This login page is accessible from our website home page. You can toggle between your email address and username using the button underneath the password field.
https://app.timesitepro.com.au/signup/loginpro.aspx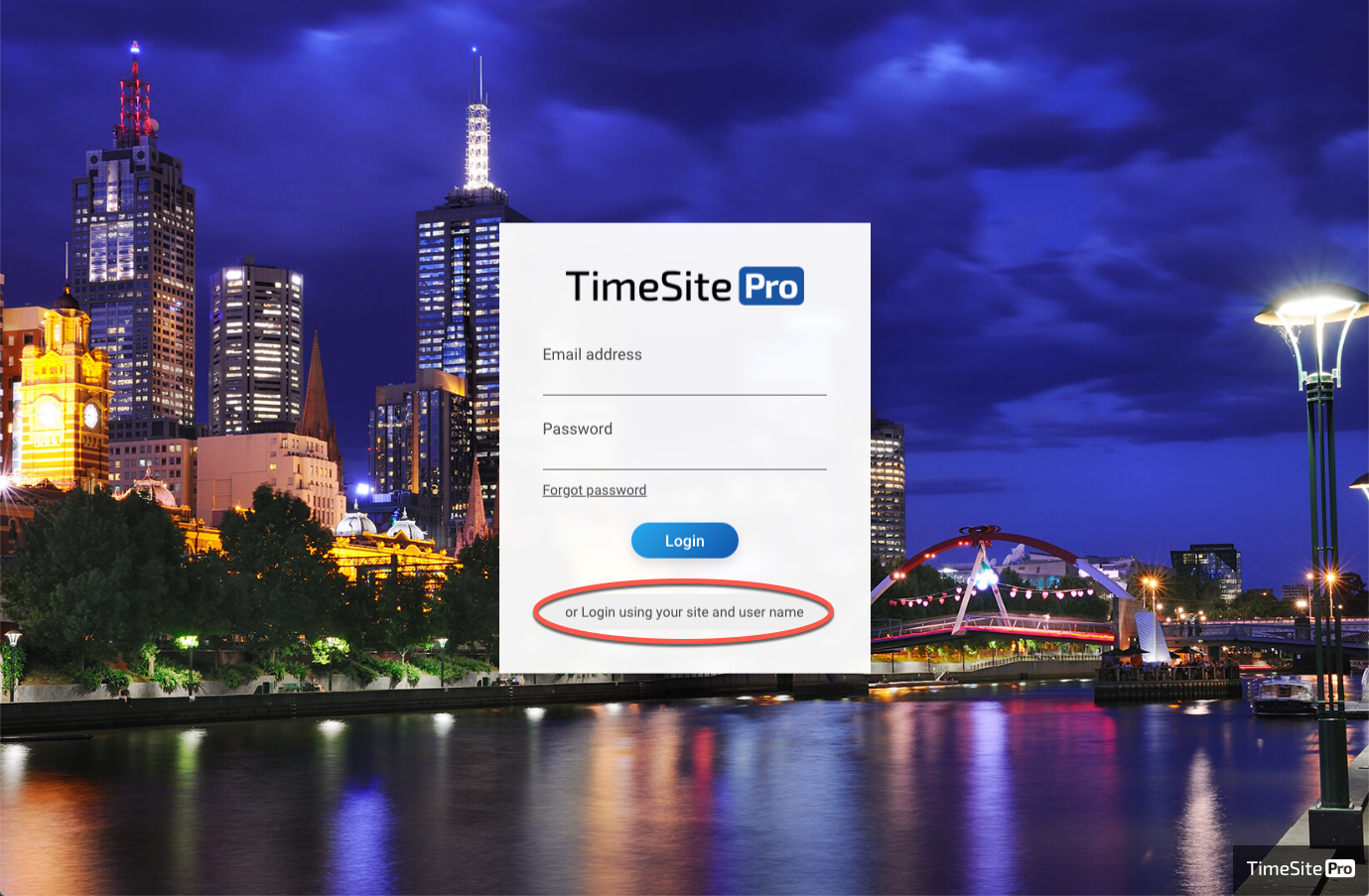 The other TimeSite Pro login page is unique to your TimeSite Pro account and allows you to log in via either your user name or your email address.
Your account login page is something like https://app.timesitepro.com.au/[account id]/Login.aspx where [account id] is a short string that uniquely identifies your company account. You can see this account id in the URL in the address bar when you are logged into TimeSite Pro.
It is also the address that is provided to you when you log out of TimeSite Pro and are back at the login screen.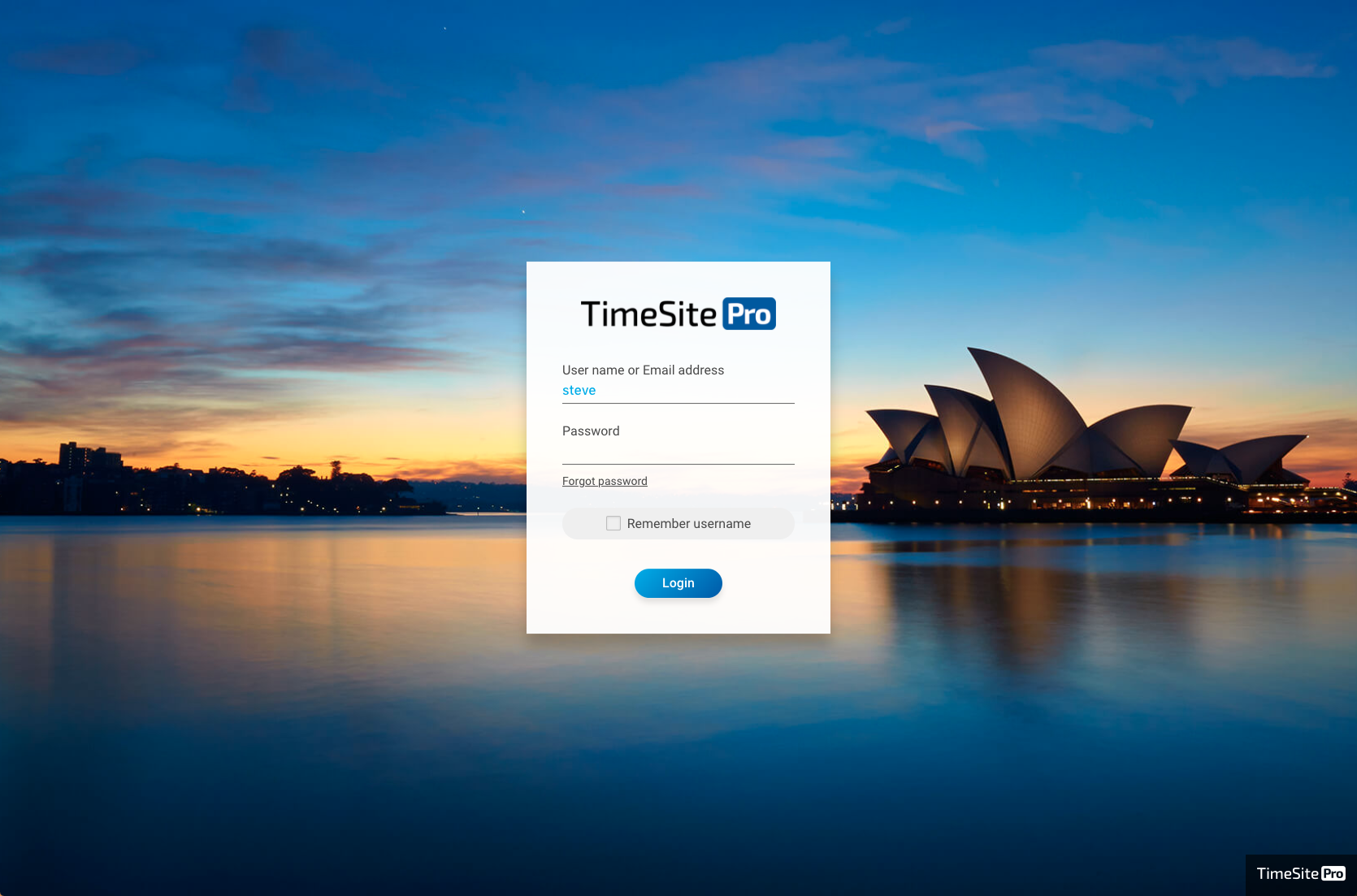 Mobile Login
Your username will be unique within a TimeSite Pro account; an email is unique across all TimeSite Pro accounts. Therefore, an email address and password can be used to log into our mobile app.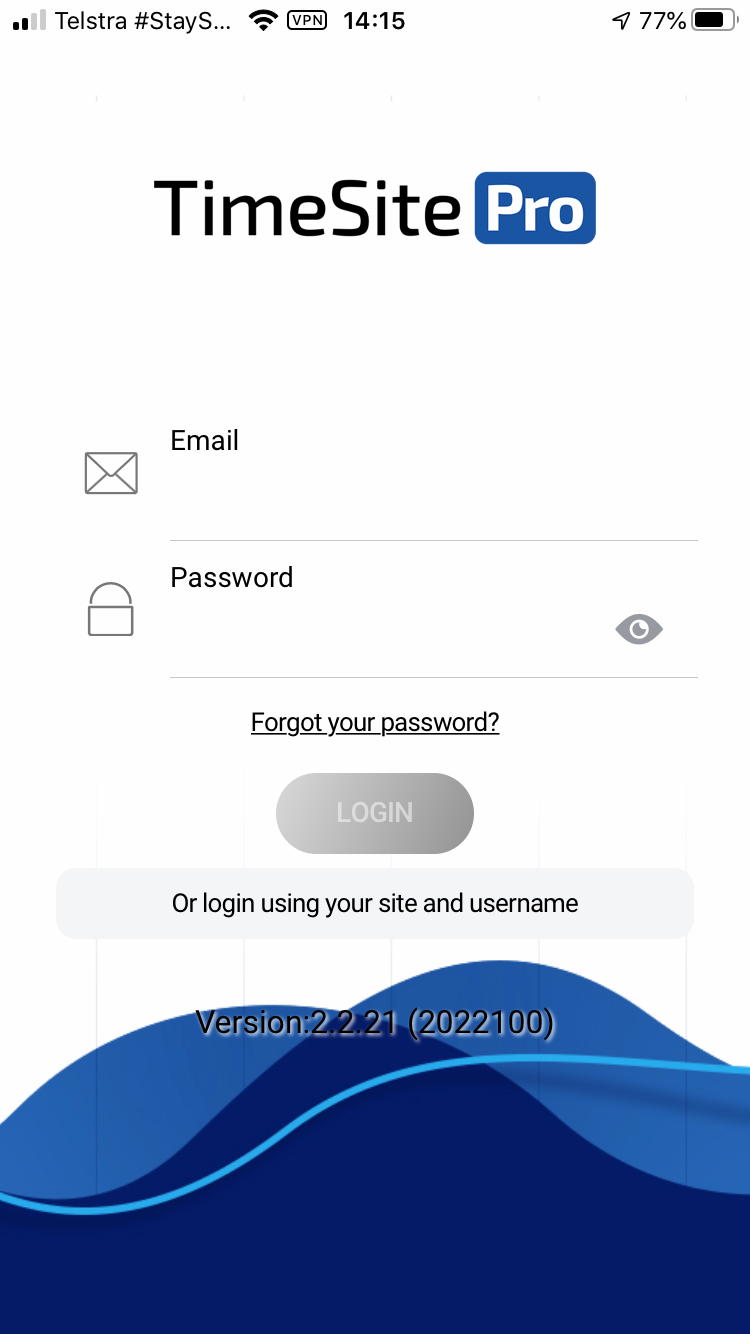 a
If you want to login to our mobile app using your username, then you will also need to know your site (aka account) name as well. Select the login option Or login using your site and username, then enter your site name, username and password. Contact your account administrator if you don't know your site name.