This article explains how to create a new user when bill and cost rates rates are active, Bill rates are set to common or shareable and cost rates are set for each individual user.
The settings applied for this article are below. We will be entering salaries for users and including on costs to give a better approximation of the real staff cost to the business.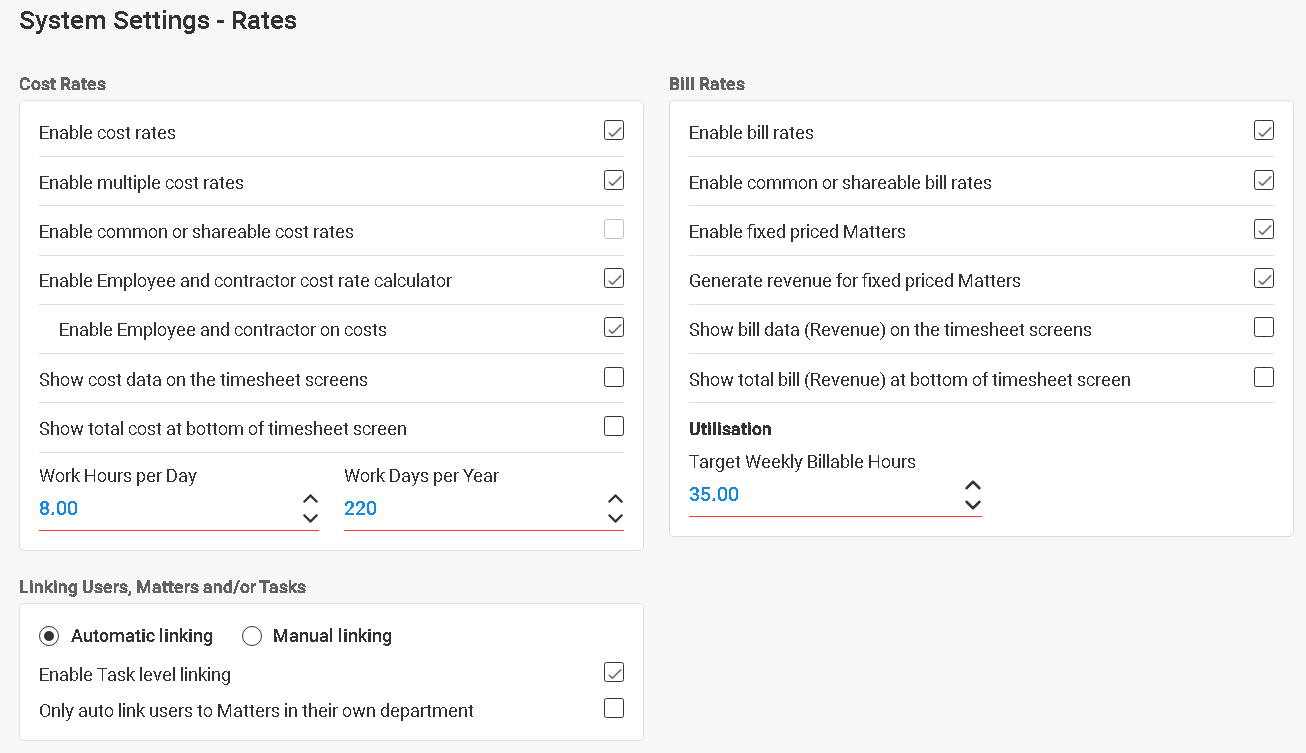 With auto linking it is a prerequisite for every Project to have a default bill rate set.
The first step is to create a bill rate if one does not yet exist that matches the bill rate for your new user. To create a bill rate if necessary Create and edit bill rates
Once your required bill rate has been created you should navigate to the users screen Admin -> Users, click the top button Add New User. The screen below will open.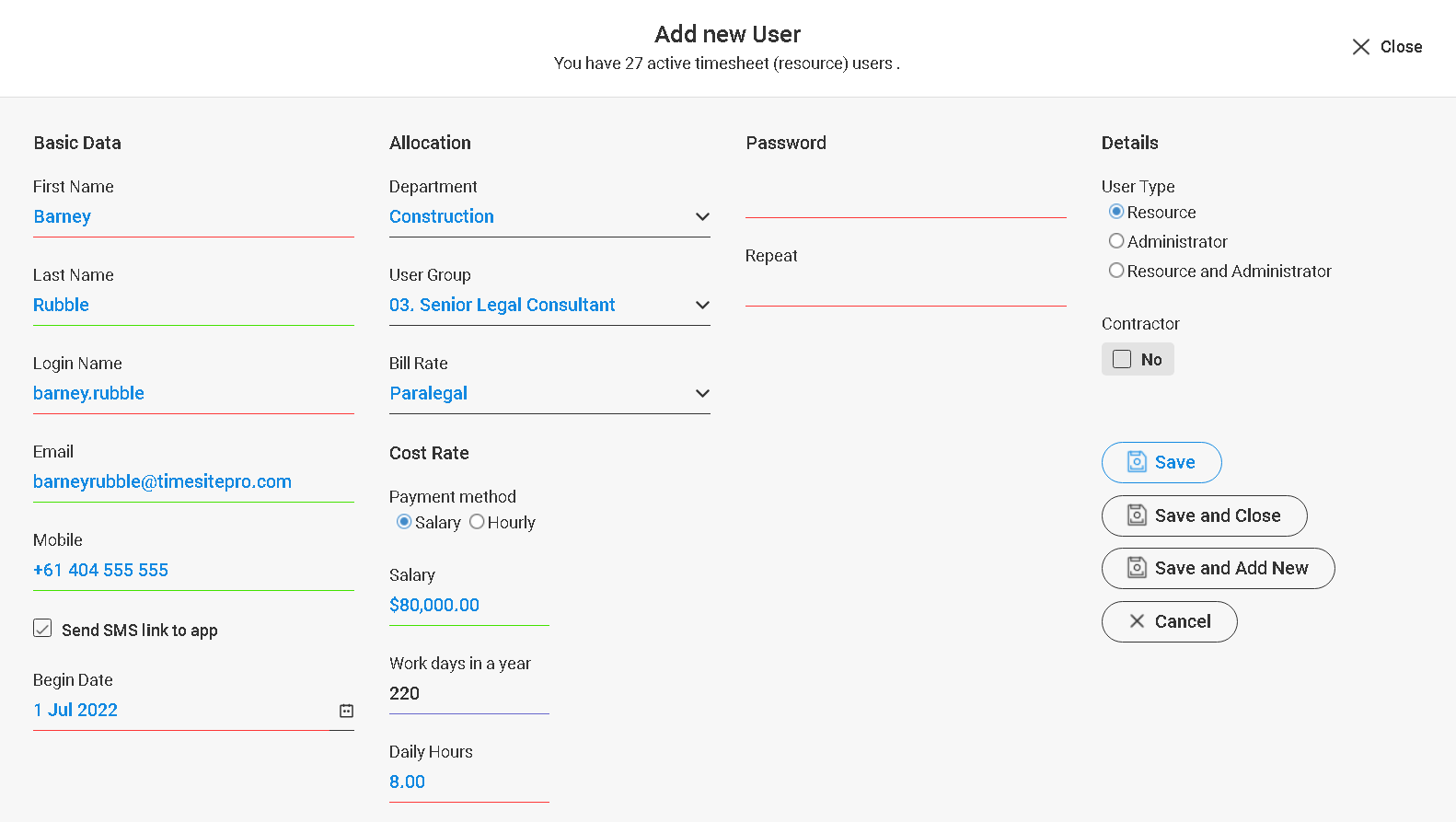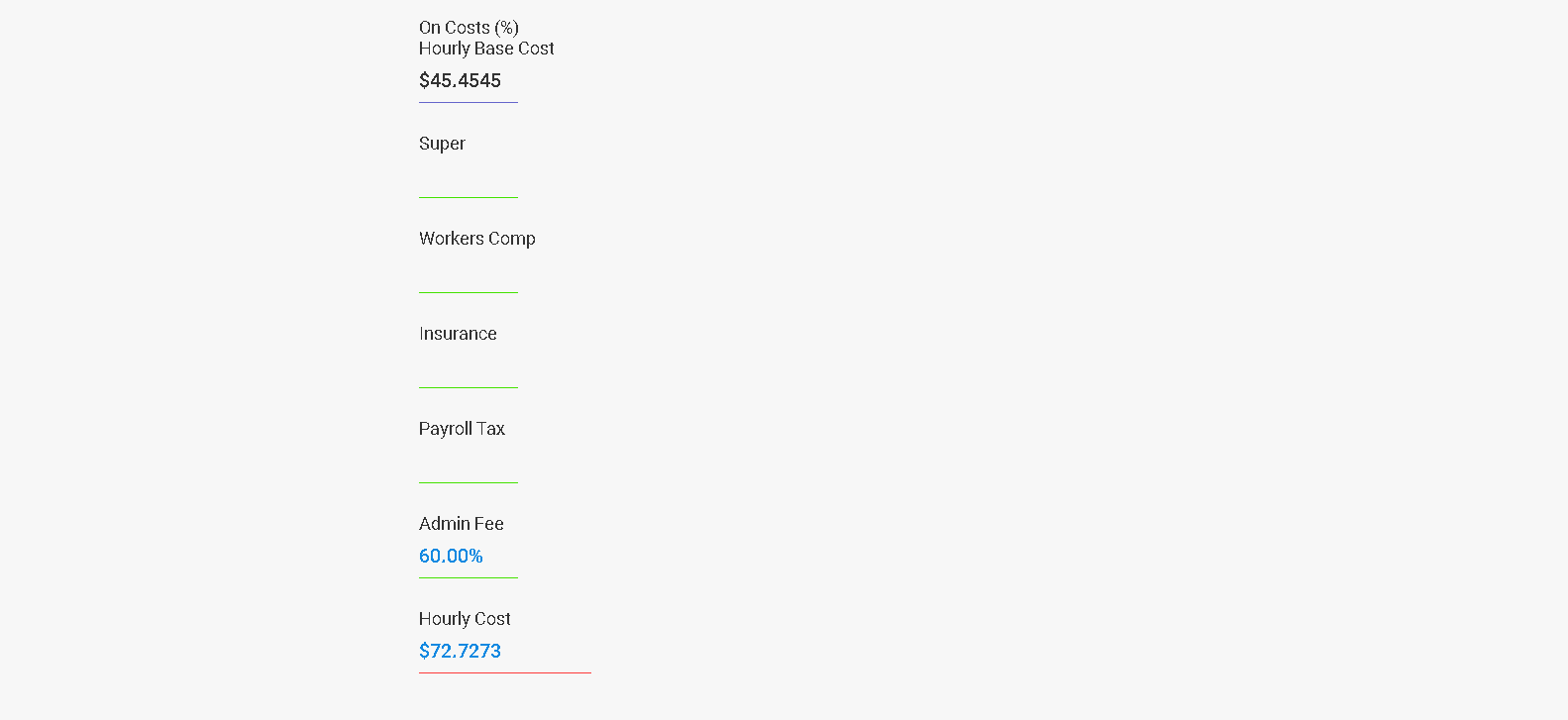 Fill in all required fields, the above example has some extra options enabled such as user group and departments. In the example above the on costs are specified by the 60% figure in the Admin field, this results in the base hourly rate being multiplied by 1.6 to get a cost rate that covers the real cost of an employee such as office space etc.
Clicking save will create the new user.